Housing
Accelerating housing delivery was a key ambition in the original SELEP South East Strategic Economic Plan (SEP). This priority fed through into the 2019 Economic Strategy Statement and is a prominent feature of the 'Communities for the Future' priority area of the Economic and Renewal Strategy.
The SELEP Strategic Economic Plan (2014) set an objective of delivering 100,000 new homes by March 2021.
In the SEP we stated:
"Our ambition is to complete a further 100,000 homes by the end of March 2021. This would mean increasing completions to, say 11,000 homes in the year beginning April 2015, 15,000 homes in 2017, and then 16,000 homes each year to 2021. This rate is 7% higher than the peak output in the last housing boom 2007/08 and would result in an additional 100,000 homes by March 2021."
We are proud to confirm that this target has been exceeded with final delivery being 110,100 net new homes completed over the life of the plan.
Housing and Development Group (HDG)
SELEP formalised its working group arrangements in 2017, establishing an extended HDG, this business led forum is uniquely placed to promote opportunities to boost housing and commercial development.
SELEP supported existing developer groups and pioneered the introduction of new ones, this has helped in widening opportunity for joint working with business through new Developer's forums in East Sussex (DES) and Essex (EDG) based on the successful and highly respected Kent HDG
The developer group Chairs now meet each other regularly, facilitated by SELEP, to exchange ideas and information and share best practice with wider public and private sector development professionals.
The SELEP HDG also provides a platform to bring together colleagues from the Garden Communities across the SELEP area. HDG uses its position as the only forum where the Garden Communities in the SELEP area can share learning and best practice.
SELEP HDG aims to:
Bring together all parties (including Homes England, councils, developers, housing associations, garden communities) involved to drive development forward
Working collaboratively to promote the benefits of housing and commercial development
Support Growth ambitions and identify
SELEP provide support and advocacy to areas with ambitious growth plans including our Garden Communities
Encourage and support councils to bring forward their local plans
Work collaboratively with our housing and planning authorities to highlight the contribution that the local authorities can play in promoting accelerated housing delivery
Identify and remove to barriers to housing delivery
Working collaboratively with Kent Housing and Development Group, Developers East Sussex, Essex Developers Group and other interested parties to identify and remove obstacles to housing and commercial development, assembling evidence and finding solutions
Promote best practice
Supporting events and meetings to share best practice and information to support all to the standard of the best, this has helped in widening opportunity for joint working with business through the Developer groups across the SELEP area
Look across LEP boundaries
Looking at the plans and proposals of neighbouring LEPs and their impact in preparing for accelerated growth
Promote the accelerated delivery Homes
SELEP is working in partnership with the Homes England and other partners to raise awareness of the opportunities to accelerate housing delivery
Lower Thames Crossing (LTC)
To identify opportunities and barriers to maximise regional housing growth in response to the Lower Thames Crossing. Identify changes in wider government policy, and key decisions required, to minimise these barriers to accelerating housing delivery and feed these back up through the LTC Benefits Steering Group to the Wider Benefits Steering Group
SELEP Recovery and Renewal Strategy
Support the delivery of the aims and objectives of the SELEP Recovery and Renewal Strategy, responding to the challenges and maximizing the opportunities post C19 Pandemic
Housing delivery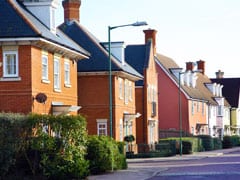 The SELEP Strategic Economic Plan (2014) set an objective of delivering 100,000 new homes by March 2021. This target was exceeding with final delivery being 110,100 net new dwellings completed. Despite a difficult year in 2020/21, housing delivery across SELEP only contracted by 4.9% compared a national contraction of 10.8%. Housing delivery across SELEP remains strong, with an average annual of nearly 17,000 new homes delivered in the 3 years to March 2021, which was a 7.2% share of England's new housing. (Source: DLUHC, net additional dwellings, 25 November 2021)
| Member | Organisation | Representing |
| --- | --- | --- |
| Nick Fenton (Chair) | Kent Developers Group | Kent Developers Group (Chair) |
| Derek Godfrey | Ellis Building Contractors | Developers East Sussex (DES) (Chair) |
| Chris Moore | Homes England | Homes England |
| Andrew Palmer | Hastings Borough Council | East Sussex Housing Officers Group (Chair) |
| Helen McCabe | Thurrock Council | South Essex Housing Group (Chair) |
| Katie Stewart | Kent County Council | Kent County Council |
| Kay Caldwell | Chelmer Housing Partnership (CHP) | Essex Housing Officer Group (Chair) |
| Paul Thomas | DLS Limited | SELEP Strategic Board Housing Champion |
| Mark Curle | Galliford Try Plc. | Essex Developer Group (Chair) |
| Alastair Pollock | South Essex Housing Group | South Essex Housing Group |
| Tracey Kerly | Ashford Borough Council | Kent Housing Group |
| Sarah Robson | Folkestone and Hythe District Council | Kent Housing Group (Chair) |
| Richard Bayley | North Essex Garden Communities (NEGC) Ltd | NEGC |
| Ian Piper | Ebbsfleet Development Corporation | Ebbsfleet Development Corporation |
| Neill Tickle | East Kent Housing | National Housing Federation (NHF) |
| Steve Nunn | Moat Homes Limited | National Housing Federation (NHF) |
| Lee Heley | Essex County Council | Essex County Council |
| Ian Vipond | Colchester Borough Council | Essex Planning Officers Association |
| Edward Sheath | Lewes District Council | East Sussex Planners |
| Dave Harris | Medway Council | Kent Planning Officers Group |
| Sarah Finnigan | National Housing Federation (NHF) | NHF |
| Paul Durkin | Estuary Housing Assoc Limited | NHF |
| Geoff Pearce | Swan Housing Association | NHF |
| Lucy Spencer-Lawrence | SELEP secretariat | SELEP secretariat |
| Brian Horton | SELEP secretariat | SELEP secretariat |