Major Projects Group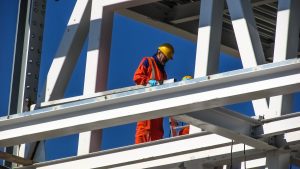 The scale of infrastructure investment in the South East LEP area is unrivalled anywhere in the UK, including Lower Thames Crossing, London Resort, Bradwell Power Station, 25% of the UK's garden community developments, and the UK Health Security Agency relocation.
Through our strategic engagement with such projects, it was clear that these planned and developing investments bring significant opportunities for new skills and jobs, to contribute to clean growth and to support new ways of living and working. It was also clear these opportunities as well as potential challenges in securing the right skills and supply chain were shared and that there was value in working together, with SELEP and its partners, to address them.
In May 2020, the South East Major Projects Group was formed. Chaired by SELEP's CEO, led by project leaders and supported by experts, its purpose is to ensure that the full range of benefits from proposed major projects are realised and the possible disbenefits are identified and mitigated as far as possible and proactively help to ensure a local supply chain and workforce that will underpin the successful delivery and legacy of these significant infrastructure projects.
The South East MPG is a crucial forum through which we can deliver against SELEP's Economic Recovery and Renewal Strategy and through working together, and sharing experience, we can not only enable more successful delivery of the projects themselves, but also ensure that the collective economic and social benefits are realised more deeply and broadly for the South East and the UK as a whole. We will do this by:
Generating employment and skills
Driving business engagement and growth
Building research and innovation, focusing on decarbonisation
Achieving equality and inclusion
As a group we have prioritised skills and employment as the first substantive area of work and work is well underway. In order to inform future direction and priorities, the MPG, Skills sub-group and Skills Advisory Panel also commissioned a report, undertaken by Mace Group, into the collective skills needs of the projects.
The report explores the projects and the demands they create, considered within the context of the current skills supply position and sets out a series of recommendations to be taken to maximise growth benefits to the area. The report headlines and recommendations are available below and will form the basis for an action plan which is being developed by the MPG Skills sub-group.
To learn more about the skills and employment work, please visit the Major Projects Group page on our Skills website.
Webinar: Major Projects—Growth—Opportunity: One Year On | June 2022
Presentations
Webinar: Major Projects - Major Growth - Major Opportunity | May 2021