Data and Intelligence Centre
Welcome to the SELEP Economic Data and Intelligence Centre
Our Economic Recovery and Renewal Strategy – Working Together for a Faster, Smarter and More Sustainable Economic Recovery – sets out how we will work with partners to support a path to recovery and renewal in the short to medium term.
Robust data and intelligence is pivotal to how we plan for and deliver our strategic activities and enables the economic performance across the region to be consistently tracked and monitored. Our economic data and intelligence centre is also a resource provided for our wider stakeholders, partners and network with access to a central repository of data and intelligence, to support the range of economic development activity happening across the LEP area.
SELEP has recently published its State of the Region report 2023.
This report has been produced by the South East Local Enterprise Partnership (SELEP) secretariat to inform the work of SELEP Ltd and our partners, supporting an ongoing evidence based approach to strategic economic growth. The local, national and global economy has faced significant challenges since our Local Industrial Strategy Evidence Base was produced in 2020 and this report provides a review of SELEP's current economic performance and how it has been impacted in recent years. The report complements quarterly data and intelligence packs, drawing on a range of data sources and using the most recent data available in June 2023.
For anyone interested the data behind the report can be found here
State of the Region Report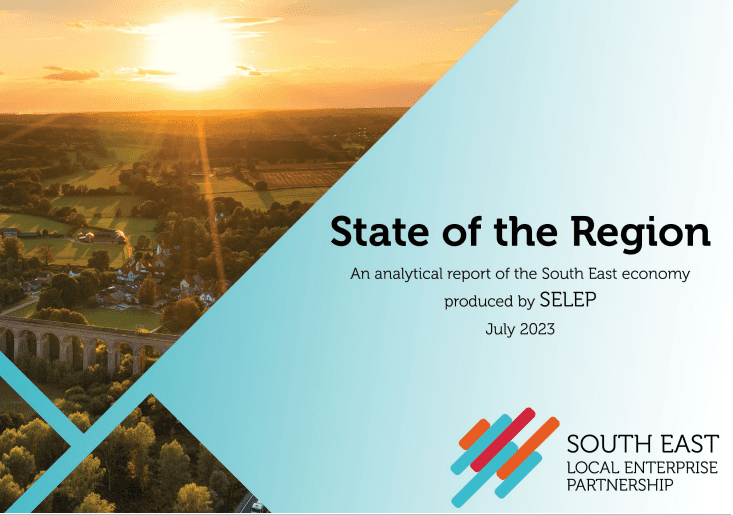 Download the full report
State of the region key findings report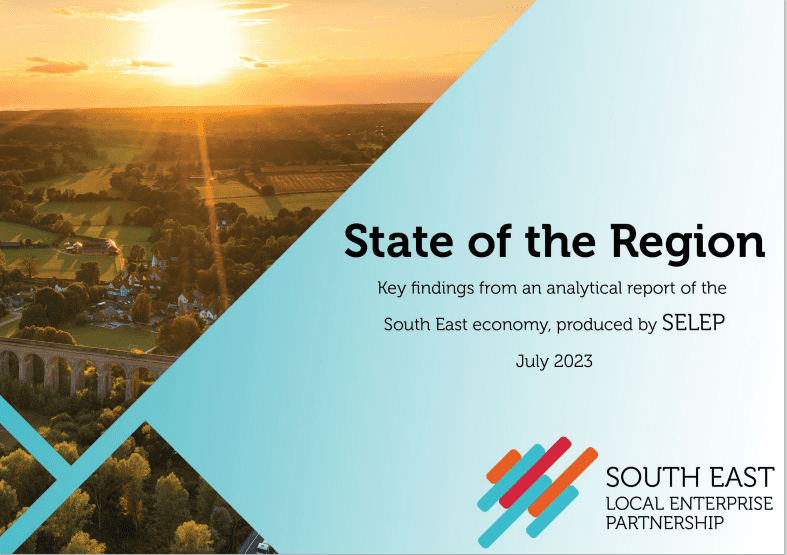 Download Key Findings now
SELEP aims to update and add to this centre on a regular basis and welcome ongoing feedback on its usefulness and application.
The latest reports for Q4 2022/23 can be found below.
Key Indicator Reports
Topic Reports
In addition, we will continue to produce more in depth reports on topics of interest aligned to our Strategy Network and Working Groups. Reports will be made available below as and when they are published.
State of the Region Report 2023
An analytical report of the South East LEP economy to support an ongoing evidence based approach to strategic economic growth.
Download Here
SELEP Levelling Up Index, September 2022
With a focus on assessing good access to high quality jobs, our Levelling Up Index highlights the need to level up across our coastal and Thames estuary communities.
Download here
Town Centre Footfall Report, May 2022
We regularly track town centre footfall levels across SELEP using google community mobility reports.
Download here
Coastal Community Health Report, September 2021
Following the 2021 Annual Report of the government's Chief Medical Officer, this report examines health outcomes and economic situation of coastal towns and communities across the SELEP region and highlights the significant challenges they face.
Download here