Meetings & Minutes
South East Futures: Our Evolving Economy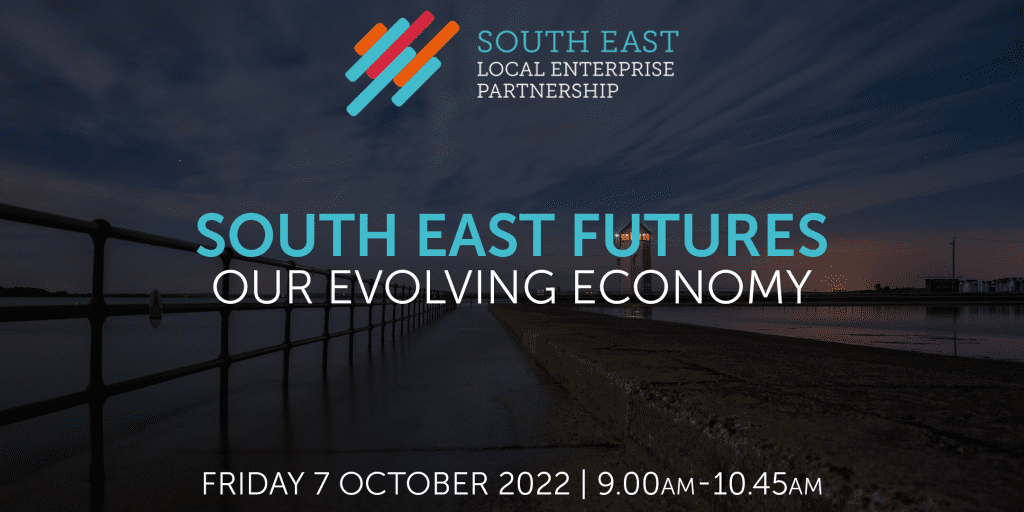 Annual Conference and AGM
South East Futures: Our Evolving Economy
Friday 7th October 2022 | 9.00am-10.45am
The South East Local Enterprise Partnership (SELEP) is celebrating a successful Annual Conference and AGM for 2021-22, both of which were held on the morning of 7th October 2022.
Chaired by SELEP Deputy Chair Sarah Dance, our annual conference, South East Futures: Our Evolving Economy, explored the changing economic conditions in the South East, what this means for businesses and how the LEP, along with our partners and Network, are encouraging growth and investment to support the South East economy and allow it to flourish.
The South East LEP connects with business leaders, public sector decision makers, senior education and skills professionals, representing the voice of business and giving strategic direction to encourage growth and investment in the South East.
Watch the full recording below:
---
South East LEP Ltd AGM 2021/22
Our Annual Conference was followed by our Annual General Meeting, held from 11am-12pm on Friday 7th October 2022. Find out more here.
Date: Fri 7 Oct 2022
Time: 9:00 am - 10:45 am
Venue: Zoom
Address: Online
Return to meetings