Manufacturing Growth Programme
Who is this project for?
SMEs in the manufacturing sector who are looking to grow their business.
What does it offer?
A service to fill the void following the closure of the Manufacturing Advice Service in 2015
Specialist advice and support to create and implement business plans for growth and improvement
Up to 35% grant money to co-fund external coaching and/or consultancy
Who is delivering this project?
Economic Delivery Solutions, across multiple LEPs in the South East, East, Midlands and North East.
This project will run until 31 March 2019.
European Regional Development Fund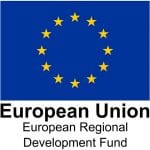 The South East LEP has been given an indicative allocation of £74.1 million of ERDF for projects to support Jobs and Growth in our area. The funding is focussed as follows:
Support for Research and Innovation (priority axis 1)
SME Growth and Competitiveness (priority axis 3)
Shift Towards a Low Carbon Economy (priority axis 4)
SWMAS Summer 2018-19 (Q1) national Manufacturing Barometer report
A snapshot of the UK SME manufacturing sector's performance in the last six months and forecast for the next six months. More than 250 decision makers responded to questions on sales, profits, investment in machinery and premises, and job creation.
Download
Manufacturing Growth Programme Impact Report
Economic Growth Solutions Impact Report Oct 2016 – June 2018
Download
Manufacturing Growth Programme Impact Report
Economic Growth Solutions Impact Report for the South East (includes overlaps) Oct 2016 – June 2018
Download
Return to EU Projects