Digital Skills Partnership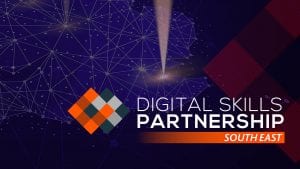 The government is working with Local Enterprise Partnerships (LEPs) and Combined Authorities (CAs) to help establish Local Digital Skills Partnerships (Local DSPs) across the country to tackle local digital skills challenges and build thriving and inclusive local economies.
In 2018, three Local DSPs were set up in Lancashire, Heart of the South West and the West Midlands. The Department for Digital, Culture, Media & Sport (DCMS) invited all other LEPs and Mayoral CAs to submit Expressions of Interest to form a Local DSP pilot. A further three regions were selected, including the South East (Read more here).
Trailblazers
The six Local Digital Skills Partnership trailblazers were allocated funding to employ a Regional Coordinator to coordinate the delivery of digital skills in their respective Local DSPs.
In July 2019, the South East LEP appointed James Wilkinson to coordinate its Digital Skills Partnership. James works collaboratively with both regional and national stakeholders to develop innovative models to improve digital skills across their regions, boost their local economies and share this best practice with other LEPs and CAs.
We'll be regularly updating stakeholders across Kent, Essex and East Sussex about progress, sharing information about offers from regional and national DSP partners to help improve residents' digital skills and inviting support from partners and individuals.