Digital Skills Partnership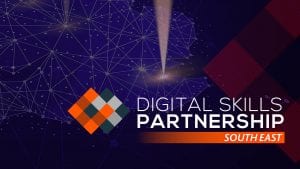 The government is working with Local Enterprise Partnerships (LEPs) and Combined Authorities (CAs) to help establish Local Digital Skills Partnerships (Local DSPs) across the country to tackle local digital skills challenges and build thriving and inclusive local economies.
In 2018, three Local DSPs were set up in Lancashire, Heart of the South West and the West Midlands. The Department for Digital, Culture, Media & Sport (DCMS) invited all other LEPs and Mayoral CAs to submit Expressions of Interest to form a Local DSP pilot. A further three regions were selected, including the South East (Read more here).
Trailblazers
The six Local Digital Skills Partnership trailblazers were allocated funding to employ a Regional Coordinator to coordinate the delivery of digital skills in their respective Local DSPs.
In July 2019, the South East LEP appointed James Wilkinson to coordinate its Digital Skills Partnership. James works collaboratively with both regional and national stakeholders to develop innovative models to improve digital skills across their regions, boost their local economies and share this best practice with other LEPs and CAs.
SE DSP Members have agreed our five priorities for action in the region: Support to SME's to ensure staff and leaders are responsive to developing technologies, Support to Educators and Students to ensure they have the confidence to teach digital subjects and modules or leave with the skills required in the increasingly digital workplace, Support to residents to prevent further digital (and social) exclusion, ensuring alignment between education and industry need and the development of a South East Digital Skills Prospectus.
We'll be regularly updating stakeholders across Kent, Essex and East Sussex about progress, sharing information about offers from regional and national DSP partners to help improve residents' digital skills and inviting support from partners and individuals.
Stay informed

Click here to read our news stories about the SELEP Digital Skills Partnership​
Click here to view the DSP blog and stay up to date with DSPs across the UK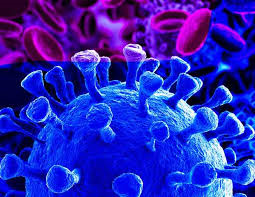 Our COVID-19 Response
The SE Digital Skills Partnership continues to compile and update information about guidance and support open to residents across the region, and ways in which businesses and individuals can offer support themselves. Thanks for alighting here – scroll down for the following:
This week's headlines
Our growing list of resources for Business, Educators/Students and Residents (including furloughed staff and those looking for work)
Our latest update from the South East Digital Skills Partnership
All the best from us all at the SE DSP and hope readers are keeping safe and well
This week's headlines (W/c 27th July)...
Fastfutures – For people aged 18-22
This week saw the launch of Fastfutures, a programme led by some of the UK's biggest employers (eg. Barclays, BT and Legal & General), for young people aged 18-22 who have 12 hours a week to spare. Take a look here for more info. if you're working with/supporting young people who may fall in that bracket, you'll find information about how they're giving young people the skills and mentoring needed to kickstart their career. Young people can apply via the link for this fully-funded programme and, if successful, they'll gain support including mentoring by business experts, exclusive virtual site visits, support in building a standout CV and advice around interview skills.
Digital Skills Resources for the unemployed/furloughed

The South East DSP has partnered with Coursera to offer access to their online courses for individuals facing the threat of redundancy, furloughed staff and the unemployed, at no cost. Individuals will need to begin courses prior to the 30th of September and complete before the 31st of December. You can access SELEP's Coursera portal via our website and begin completing courses now. We're delighted to also be working with Futurefit AI to offer users insight into key sectors, career pathways and skills gap analysis and we'll share more info soon.
Support the Devicesdotnow Campaign targeting our most vulnerable residents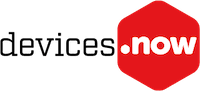 Supported by the Department for Digital, Culture, Media and Sport, FutureDotNow are coordinating industry action through a nationwide initiative called DevicesDotNow, targeting the 1.9 million households who don't have access to the internet and are digitally excluded as we face a socially-distanced world, gripped by COVID-19.
We've got exciting news to share soon from our Inclusion Working Group and partners about the SE DSP's support of Devicesdotnow! If you'd like to support the campaign, get in touch with us here.
Enterprise Nation/Amazon Business Accelerator
Enterprise Nation and Amazon Small Business Accelerator launched this month and is a free, online educational programme for anyone who wants to start a new online business or grow an existing one. The online learning is tailored to individuals' experience level, with a comprehensive curriculum covering website building, selling online, social media, marketing, managing cashflow, selling on Amazon, and identifying growth opportunities. Not only is the training free, but by taking part individuals can access events and offers from partners, and join an intensive bootcamp experience. Take a look here https://www.enterprisenation.com/accelerator/.
Our evolving list of information and resources for Businesses, Educators/Students and Community/Jobseekers/Furloughed Staff
We've contacted all members of the extended Digital Skills Partnership network in the South East, asking them to send us details of ways in which they're helping education, businesses and residents to respond to the current situation. If you haven't been contacted but would like to send details of your organisations' offer, send info to james.wilkinson@southeastlep.com. We'll continue to update the list throughout the lockdown period.
Take a look at these attachments, for information for businesses and staff, educators and students and residents (including those looking for work):
Businesses, Charities, Staff and Leaders
Information for Charities and SME Staff and Leaders
Students/Educators/Young People and Parents
Info for Teachers, Students and Parents
Community/Furloughed Staff
Info for Residents, including Furloughed Staff and Jobseekers
We'll continue to update the website and share information with partners over the coming days. If you'd like to be added to the SE DSP distribution list, email james.wilkinson@southeastlep.com. 
Stay Visible, Stay Viable, Stay Profitable - A SE Digital Skills Partnership Event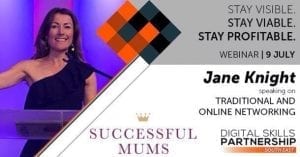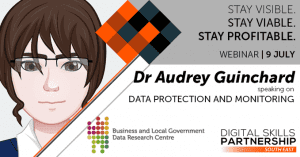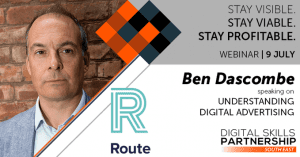 On the 9th of July the South East Digital Skills Partnership's SME and Charity Working Group delivered our 'Stay Visible, Stay Viable, Stay Profitable' half-day event, with speakers talking to attendees about things like strategy, digital advertising, online networking and data.
Introduced by David Taylor and Jane Knight, Co-Leads for the Working Group, the event saw 100 attendees gain insight into ways in which they might improve their online presence and make better use of digital tools and expertise. After the event, registrants were also sent a list of useful organisations and resources, broken down into sections – information re business support and funding, learning resources, and specific support for charities, as well as a link to a survey to help the DSP understand what's needed in the future.
We're hugely grateful to our speakers on the day, and everyone that attended. This was the first event of many to be delivered by our five Working Groups, to help organisations and individuals across the South East to improve their digital skills.
You can watch a recording of the event here. And access the follow-up list of resources here SMECharityInfo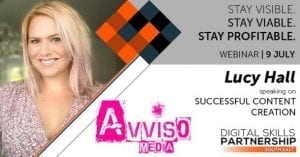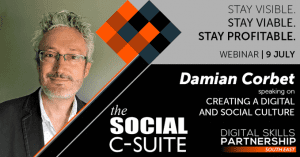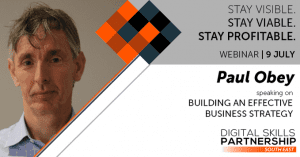 If you'd like to get in touch, to find out more or to register your support for the local Digital Skills Partnership, drop us an email at james.wilkinson@southeastlep.com