Skills
Secured a total of
investment
A total of
across East Sussex, Essex & Kent
With
coming on stream for future skills projects
Skills Capital Funding
SELEP received a total allocation of £22m Skills Capital Funding from the Skills Funding Agency (SFA) for the period April 2015-April 2017 to support the building, refurbishment and equipment purchase. This has enabled 29 projects which were funded across four funding rounds, with roughly a 50% match funding contribution from local authorities, colleges and the private sector.
Projects were aligned to growth sectors across the LEP area to deliver significant number of qualifications, apprenticeships and provide industry relevant, leading edge facilities. Bids had to illustrate support for NEET ('Not in Education, Employment, or Training') and unemployed learners.
All bids for funding went through a skills evaluation process with input from representatives from each of the federated Employment and Skills Boards to ensure a fit with growth sectors as well as SFA or independent evaluation.
Indicative figures illustrate that until 2021, across the projects, there will be delivery of:
additional 15,000 full time qualifications
7,300 additional apprenticeships
approximately 21,527m2 of new and improved learning and training floor space and facilities
Skills (EU funded)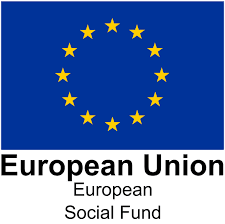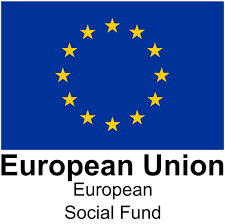 SELEP has successful directed a number of EU funding streams to deliver skills opportunities across the South East LEP area.
European Social Fund (ESF)
The South East LEP area has a range of ESF funded programmes for individuals and employers that are changing lives.
"ESF focuses on improving the employment opportunities, promoting social inclusion and investing in skills by providing help people need to fulfil their potential."
UK Government statement.
The SELEP area was allocated nearly €90 million for 2014-2020 (approx £80m) with match funding provided by the ESFA (Skills Funding Agency, now Education & Skills funding Agency), DWP (Department for Work & Pensions) and Big Lottery (who managed evaluations). Approximately £50m of this having been contracted to date.
Apprenticeships (ESF funded)
Our ESF contracts supports 15-24 year olds into apprenticeships with a focus on SELEP growth sectors.
The LEP Skills Capital investment supports:
an additional 7,300 new apprentices to 2021
over 22,000m2 new and improved learning and training space.
Find out more about apprenticeships here.
Career paths for young people
The Careers Enterprise Company (CEC) helps young people explore options for their future career, working in partnership with schools, colleges, employers and youth organisations to create opportunity for all young people. It is an employer-led organisation set up to inspire and prepare young people for the fast-changing world of work.
The Company's role is to join the dots between schools, colleges, employers and providers of careers and enterprise activities, supporting programmes that work, filling gaps in provision and ensuring coverage across the country.
In the SELEP area we have nearly 200 schools engaged with the CEC networks and benefitting our programmes
Mentoring fund and community
More than £294,000 is being in mentoring programmes in the South East LEP area in a bid to boost social mobility and support young people who are at risk of not fulfilling their full potential at school.
The fund focuses on students who are about to begin their GCSEs but risk under achieving and falling behind their peers. This can impact on their future earning potential and career later in life.
View our Skills projects
See a map of our Skills projects. Use the filters to view results:
Equipment and refurbishment projects – Skills Capital Funding (SCF)
Equipment and refurbishment projects – Local Growth Fund (SCF)
Pre-GCSE mentoring – National Mentoring, Careers Enterprise Company (CEC)
EU funded projects:
Skills & social inclusion – European Social Fund (ESF)
Projects Map