The government is working with Local Enterprise Partnerships and Combined Authorities (CAs) to help establish Local Digital Skills Partnerships (Local DSPs) across the country to tackle local digital skills challenges and build thriving and inclusive local economies.
In 2018, 3 Local DSPs were set up in Lancashire, Heart of the South West and the West Midlands. DCMS invited all other Local Enterprise Partnerships and Mayoral Combined Authorities to submit Expressions of Interest to form a Local DSP pilot. A further 3 regions were selected, including the South East.
Trailblazers
The 6 Local Digital Skills Partnership trailblazers have been allocated funding to employ a Regional Coordinator to coordinate the delivery of digital skills in their respective Local DSPs. By working collaboratively with both regional and national stakeholders, they will be developing new innovative models to improve digital skills across their regions, boost their local economies and share this best practice with other LEPs and Combined Authorities. To keep up to date about DSP's across the country, take a look at the DSP blog
We'll be regularly updating stakeholders across Kent, Essex and East Sussex about progress, sharing information about offers from regional and national DSP partners to help improve residents' digital skills and inviting support from partners and individuals.
October Update - South East Digital Skills Partnership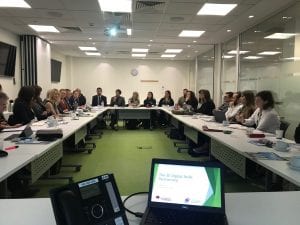 How is it almost November already?! Time really does seem to be flying for the South East Digital Skills Partnership since our launch back in June 2019 and we've seen lots happening in that time including the first meeting of our Steering Group on the 18th of October.
The five Google Digital Garage events have now been confirmed, thanks to work by local organisers and Google partners. Residents in (or indeed on) and around Basildon, Thurrock, Medway, the Isle of Sheppey and East Sussex College will have the opportunity to work with Google trainers to develop their digital skills. Huawei are bringing their 5G Truck to University campuses in the South East before the end of the year to showcase 5G technologies to students and staff alike. We've linked Buzzstart Academy to Braintree District Council to deliver a Facebook Digital Skills training session for local residents in early November, and we're discussing ways in which Microsoft can potentially support Computer Science Teachers across Essex, Kent and East Sussex.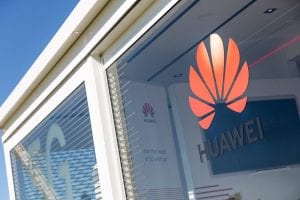 But now back to our Steering Group meeting…
Our venue – STEM Learning's London office – was bursting at the seams as we welcomed representatives of the following organisations along to discuss regional digital skills challenges. Thanks again to everyone that joined us on the day – was fantastic to see such combined knowledge and experience in one room!
Cyber Engineers, Digital Southend Working Group, Mid Kent College, Skills East Sussex, Creative Estuary, Colbea, Pfizer, Superfast Essex, Uttlesford Council of Voluntary Services, Screen South, DWP, Google, HM Prisons and Probation, Plumpton College, Future Coders, South Essex College, Social Enterprise Kent,  Always Possible, Sussex Council of Training Providers, Kent County Council, Essex County Council, NCFE, Harlow College, Thurrock Adult Community College, The Prince's Trust, City of London, Federation of Small Business, Successful Mums, CXK, DCMS, STEM Learning and Huawei.
We'd like to say another particular thank you to Melissa Hanna-Brown (Pfizer) and Alison Parmar (Federation of Small Business) for agreeing to jointly Chair our DSP Steering Group.
Poulomi Solanki, from DCMS, was first up to talk about the Government's perspective on digital skills, including the founding of Digital Skills Partnerships across the country. Louise Aitken, Skills Lead for SELEP, then gave the group an overview of the region, including notable skills-related challenges in Essex, Kent and East Sussex. Jim Wilkinson, DSP Coordinator for SELEP, then presented some of the evidence gathered, including early results of our digital skills survey, highlighting potential themes for Steering Group members to focus on over the course of the next two years, before leading a discussion that culminated in members agreeing the following priorities:
Residents at risk of/experiencing digital (and social) exclusion
Support to schools to ensure students leave with the digital skills required for the world of work
Ensuring alignment of the local educational offer and industry need
Support to SME's to ensure staff are responsive to developing need and technologies
Establishment of a single, clear Digital Skills Prospectus for the region
We'll now produce a more detailed action plan, based on those priorities, to share with the group in the near future and will focus our efforts on making inroads against them. We'll come together as a group each quarter to monitor progress and highlight examples of good practice across the region. In the meantime though, we'll be sitting down with Alison and Melissa to decide upon our next steps.
Thanks again to everyone for joining us, and to partners that couldn't make it on the day but have expressed their support. We're even more excited now to be beginning our journey as a Digital Skills Partnership and we look forward to sharing news updates with you as we move forward.
If you'd like to get in touch, to find out more or to register your support for the local Digital Skills Partnership, drop us an email at james.wilkinson@southeastlep.com