The South East Local Enterprise Partnership (SELEP) has committed to fund three projects in the South East that will help with the recovery of the economy on both a national and local scale, by stimulating growth in key, high-skilled sectors in the area as well as making improvements in areas that will open up further development in housing and employment.
Increasing medical skills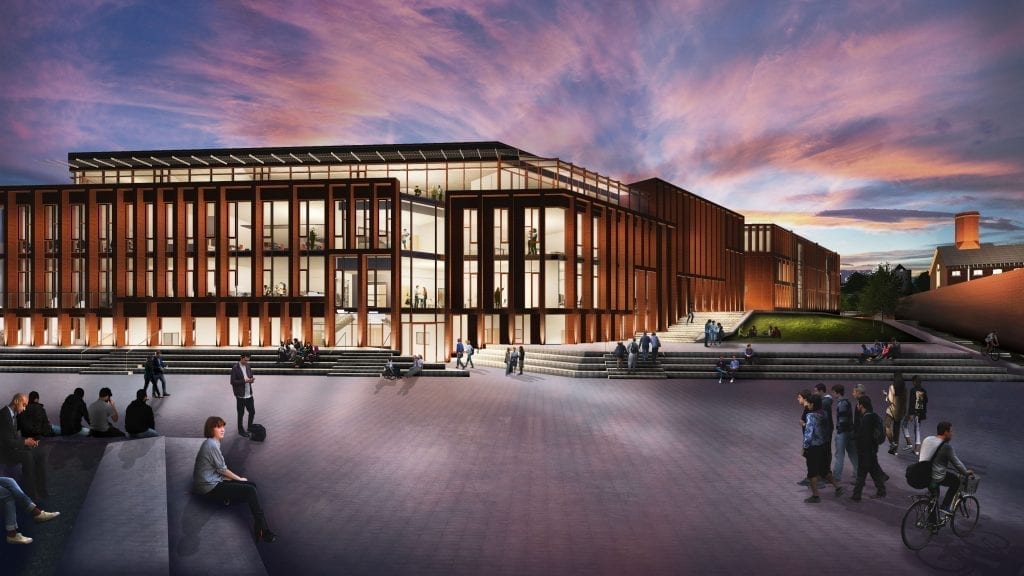 The Kent and Medway Medical School (KMMS) is to receive a further £4 million from SELEP's Local Growth Fund, having already received a first £4 million tranche last year. When complete, the school will be the first medical school in Kent and Medway, with the first students set to join in September this year.
The school is a collaboration between Canterbury Christ Church University and the University of Kent. Its launch will form part of the South East's efforts to help train workers and boost skills in an essential sector, as part of the development of the 'medical corridor' envisaged by the Thames Estuary 2050 Growth Commission.
Once completed, it will deliver 2,476sq m of lecture theatre, classroom, anatomy and clinical skills simulation laboratory space at Canterbury Christ Church University's Science, Technology, Health, Engineering and Medicine facility, as well as 2,320sq m of lecture theatre, IT suites, seminar rooms, meeting rooms and office space at the University of Kent.
KMMS Founding Dean Chris Holland said:
"A huge thank you to the SELEP for their further capital funding towards KMMS, the importance of having a robust healthcare system in our region has been so clearly demonstrated over the past few months and this funding will help ensure our students have state-of-the-art facilities needed to educate the doctors of the future."
Creating a world-class horticultural industry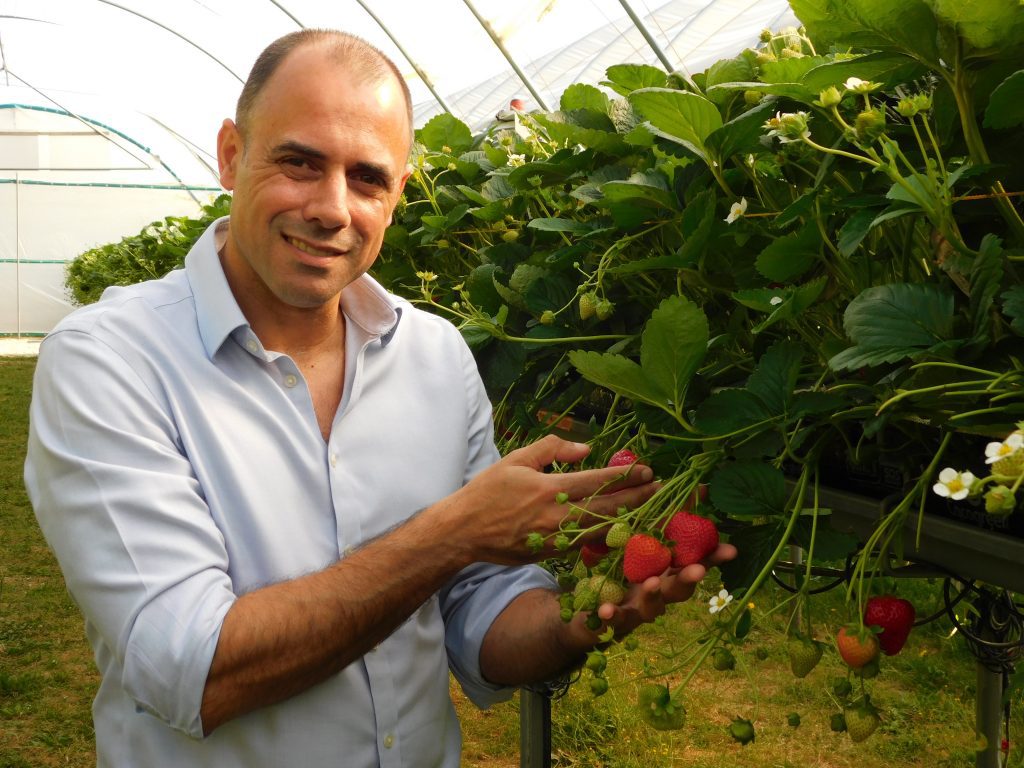 SELEP's Accountability Board has agreed to provide £1.68 million for the East Malling Advanced Technology Horticultural Zone project, which would be the first step towards delivering the vision of a cutting-edge Innovation Campus for horticulture in Kent.
Developed by horticultural and agricultural research institution NIAB EMR in partnership with the East Malling Trust, the project will create infrastructure, services and high-tech plant growing facilities that will generate upwards of £570,000 per annum in additional R&D spend in the region. It will create 14 new knowledge-based and highly skilled jobs in addition to underpinning 40 jobs at NIAB EMR.
The funding will be used to provide the first of new state-of-the-art glasshouses, as well as a new energy centre to meet the needs of the horticultural zone. The project will use advanced greenhouse designs which will host high-tech imaging, robotics, precision irrigation rigs, LED lighting and CO2 systems with the purpose of advancing horticultural agronomy in the region.
Growing Kent & Medway, a consortium of businesses led by NIAB EMR, recently secured £18 million of government funding from UK Research and Innovation's flagship Strength in Places Fund (SIPF). By securing funds from SELEP's LGF and the SIPF, the project is in a good position to secure future private sector funding, to help it remain at the cutting edge of research and innovation. Read more about the new funding for Growing Kent & Medway here.
Professor Mario Caccamo, Managing Director at NIAB EMR, said:
"Commercially sustainable horticulture requires high-tech scientific research. Thanks to this grant, the team here at East Malling will be able to support our partners and develop industry-relevant science that supports innovation, stimulates job creation, import substitution and health benefits – all factors that help address the growing global food security agenda."
Improving infrastructure
A final £500,000 has been agreed for A251 junction improvements in Faversham, which are critical to deliver much required housing in the surrounding area. The proposed scheme will involve the conversion of the existing priority junction to a signal-controlled junction with pedestrian provision.
Investment in this scheme will help towards reducing congestion, supporting growth, improve access for residents and provide sustainable travel options, air quality improvements and other environmental issues, and improving journey time reliability.
The scheme is expected to enable the delivery of 1,530 new homes and 46,000sq m of employment space, helping to kickstart growth in the area and contribute towards wider economic recovery in Kent and across the South East.
Kent County Council Cabinet Member for Highways and Transport, Michael Payne, said:
"It's great to have this money confirmed meaning we can now take the A2/A251 junction improvement scheme through the next stages of development and delivery. The A2/A251 junction is the main entry into Faversham and handles significant volumes of traffic and has serious levels of congestion and delay.

"With this funding confirmed, we can act on the consultation we carried out that favoured replacing the existing junction with traffic lights, including a controlled pedestrian crossing across the A2."
SELEP Chair Christian Brodie said:
"Alongside our COVID-19 Funds recently agreed by the Strategic Board, the South East LEP is reviewing its pipeline of projects in line for funding alongside our local area federated boards to see how we can support projects that will best help both the local and national economy recover.

"These projects will help to secure the South East as frontrunners in highly skilled industries, as well as provide much-needed resources for essential services such as the medical sector. We are also highly aware of the cohort of graduates who will begin their job-seeking ventures in a potentially extremely depressed economy.

"We want to continue support our Higher Education facilities to ensure that the next generation of workers receive the support they need."
Further financial support from SELEP
Recently, SELEP's Strategic Board agreed on an economy support package that will see the LEP's Growing Places Funding repurposed to help employees and businesses adapt and thrive in a post-COVID economy. The Board agreed to repurpose part of the GPF to allocate:
£2 million to establish a COVID-19 Skills Fund;
£2.4 million to establish a COVID-19 SME Business Support Fund; and
£1 million to extend SELEP's existing Sector Support Fund programme to 2022.
Find out more about SELEP's economy support package in response to the COVID-19 crisis here.