The South East Local Enterprise Partnership (SELEP) has agreed its new Economic Strategy Statement, outlining its priorities and aims to drive a more productive and prosperous economy for the area over the next decade.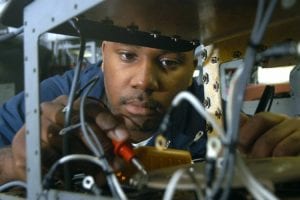 Titled: Smarter, Faster, Together, the plan is a key part of SELEP's  approach to support long-term growth for East Sussex, Essex, Kent, Medway, Southend and Thurrock, ensuring the area continues to play a pivotal role in the future growth of the wider South East and the UK as a whole.
Context for investment
The strategy, which will provide a context for local priorities for investment of Government funding for improved transport infrastructure, regeneration, skills facilities and business premises, was agreed and adopted by SELEP's Strategic Board at its December meeting.
The strategy is informed by detailed, high quality evidence and extensive consultation over the last year. It provides a clear and concise articulation of the shared priorities of the communities across the South East.
A case for investment
The Strategy will make the best possible case for investment in the area for future Government funding and for priorities in SELEP's £561 million Local Growth Fund, and £160 million European structural and investment programme.
Outlining the challenges that the strategy aims to meet, Christian Brodie, Chair of SELEP, said: "In the short term, the immediate economic outlook is one of some uncertainty, particularly associated with Brexit.

"But we face longer term challenges as well. Productivity is lower than it should be, rapid population and housing growth means greater pressure on infrastructure. While new technology presents major opportunities for innovation and business growth, it is also disruptive and presents challenges in building a workforce and business base that is fully equipped to respond."
Smarter, faster, together
The Strategic Economic Plan outlines three aims, which are to:
Work smarter to increase productivity in the SELEP area, with the aim of bridging the gap in GVA per filled job between the South East and the rest of the UK;
Deliver faster by accelerating housing and infrastructure delivery to meet planned growth;
Work better together by collaborating across the Greater South East, with Government and with business.
To achieve these the plan sets four priorities and outlines strategies for future success for each.
The priorities are to:
Create ideas and enterprise by encouraging businesses with the capacity for innovation and high growth to scale up; increasing the adoption of new technologies and processes; supporting the process of knowledge transfer between universities and businesses; responding to the increasing need for workspace flexibility; and ensuring the South East is Britain's gateway for trade and investment.
Develop tomorrow's workforce by increasing industry-relevant qualifications for all ages; simplifying the skills landscape for employers; raising awareness of the wide range of career and job opportunities that exist in the SELEP area; and supporting capital investment in further and higher education capacity.
Accelerate infrastructure delivery by securing sustained improvements in the area's national transport infrastructure, including the delivery of the Lower Thames Crossing and strategic road and rail networks and connections to ports and airports; securing investment in local infrastructure that unlocks housing and jobs growth; investing in digital and advanced technology to support sophisticated communications networks; and sustaining efforts to drive up levels of housing and commercial development.
Create places by putting the area's towns, cities and rural communities on the front foot in responding to new technology and changing work patterns; supporting quality of life and quality of place; and supporting businesses' role in the community
Christian Brodie added: "This is an important and detailed strategy, one that is required of us by Government, and one that will guide the work of the LEP over the next five to 10 years. It will help keep us focussed on continuing to deliver funding for high quality projects and programmes that help unlock growth, jobs and opportunities across our area.

"It will also help us maintain our all-important dialogue with Government, enabling us to continue to build our case for future infrastructure, economic growth and skills solutions.

"It provides a sound foundation for the work of SELEP in maintaining and driving the South East's position as a major contributor to the UK economy for years to come."