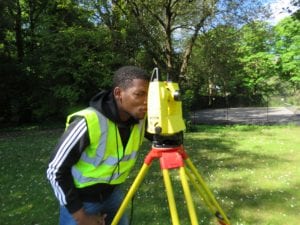 The urgent need for a sustained focus on securing the skills required by industry has been highlighted by a survey produced by the British Chambers of Commerce (BCC).
The findings of BCC's latest Quarterly Economic Survey have led to concern and calls for greater backing for skills and training from the South East Local Enterprise Partnership and the area's accredited Chambers of Commerce.
Labour shortages have risen
The BCC survey highlights the extent to which labour shortages have risen in the UK and are impacting on productivity.
Currently more than four-fifths (81%) of manufacturers reported difficulties in finding the right staff – the joint highest level since the survey began in 1989.
In the service sector, the level of recruitment difficulty was at 70%, hovering close to the survey's high recorded in the previous quarter (72%).
Christian Brodie, Chairman of SELEP, said: "These results reflect the trends we are hearing from local employers and reinforce the importance of our Skills Strategy which we developed with the area's business community and partners.

In light of the tightening labour market, coinciding with the falling numbers of EU27 nationals now coming to the country to work, we need to redouble our efforts and ensure that our further and higher education partners and Government continue to work with business.

Workforce skills must remain high on everybody's agenda as access to skills underpins the productivity of every business – and must be a priority."
Ana Christie, Chief Executive of Sussex Chamber of Commerce, added "Our members are telling us that finding potential employees with the right skill sets is getting harder and impacting on the productivity of their businesses. Many are having to devote more resources to recruiting and training and this is clear evidence of a deep-rooted skills gap across the UK.

"The work being done by the South East LEP, its partners in further and higher education and training providers in delivering a local solution to the skills agenda by supporting the skills development of potential and existing employees as we move closer to Brexit is vital."
Denise Rossiter, Chief Executive of Essex Chambers of Commerce, added "We know from talking to our members that finding potential employees with the right skill sets remains a challenge that needs to be addressed.

We very much welcome the work that is being done by the South East LEP, and the Employment and Skills Boards across the SELEP area, to bring together business and training providers to increase the skills of potential and existing employees, which will be all the more important post-Brexit."
Jo James, Chief Executive of Kent Invicta Chamber of Commerce, said: "The scale of the skills challenge facing companies in our area is worrying as access to a skilled workforce, combined with strong and relevant training provision, is essential if our business community is to fulfil its growth potential.

Government, educators and business need to work in partnership to reverse this trend and the SELEP Skills Strategy, developed in conjunction with business, is where we can start to influence change, increase productivity and stimulate economic growth."
Skills strategy
SELEP's evidence-based skills blueprint, which supports the Government's Industrial Strategy and new national Careers Strategy, sets out a series of priorities that are being take forward to address these challenges. These include:
Increasing apprenticeships and industry relevant qualifications for all ages, particularly in priority sectors and at higher and degree level;
Simplifying the skills landscape for employers, stakeholders and individuals;
Building an inclusive economy and provide employment opportunities for all;
Raising awareness of jobs and growth across SELEP and the area's size, scale, national and international significance;
Fostering and supporting the spirit of pride, entrepreneurship, innovation and enthusiasm across SELEP to bring about change.
Skills Advisory Panels
SELEP welcomes the recently announced package of support for Skills Advisory Panels (local partnerships between public and private sector employers, local authorities, colleges and universities) to assess what skills are needed in their local area. SELEP is using the network it has created with local panels in its area, known locally as Skills Advisory Boards, to ensure a strong business voice is directly influencing future provision and that courses available help match skills directly to jobs.
Christian Brodie, Chairman of SELEP said: "It is important we recognise the challenges raised by business, our size and location mean we are an area of national and international significance and instrumental to keeping goods and services moving in the UK. Our productivity impacts on the national picture.

We support the British Chambers of Commerce in asking Government to recognise the magnitude of the issues faced by businesses as plans are made for immigration policies which will affect recruitment post-Brexit and in developing plans for future skills funding and UK Shared Prosperity Funds."
SELEP skills strategy
For more information about the SELEP skills strategy and how we are changing the skills landscape, visit: