Coastal Communities SSF project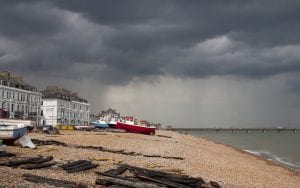 This project is intended to prepare a coastal supplement to the revised SEP, to act as an investment prospectus that will articulate the economic opportunities and priorities specific to coastal areas and make a strategic case for investment, based on an evidence-led approach that demonstrates the potential economic outcomes, benefits and the comparative costs of investing on the coast compared to areas of the region better connected to transport and economic infrastructures.
Consultants will be appointed to:
consider the current and future opportunities of the Coastal Communities and their potential purpose in the regional economy
analyse the opportunities and barriers to investment and growth
identify a number of key strategic interventions that may accelerate growth
recommend to SELEP a limited number
The project prospectus will be thematically led, focussing on those areas which are of particular relevance and importance to coastal economies; building on research carried out by Sheffield Hallam University and other relevant studies. The research identified the variation in economic and social conditions along the coast and forms the basis for both prioritisation and a flexible approach.
Challenges facing coastal economies
The particular challenges facing coastal economies have been well documented by various research studies and has shaped government policy through initiatives such as the Coastal Communities Fund, Coastal Communities Teams, and the current House of Lords Select Committee inquiry.
The SELEP SEP makes reference to the need for a bespoke package of investment to support coastal economies; however the economic case for such a bespoke package has yet to be articulated.
Coastal areas have of course received benefits from existing programmes such as the Local Growth Fund & Growing Places Fund; however these funding streams favour interventions that deliver direct economic outputs at a large scale.
They do not favour SME-led economies nor address some of the wider issues referred to in the SEP; particularly around place-shaping and the need to invest in the wider social infrastructure in order to attract private sector investment in capital, jobs and skills. Coastal communities need to grow SME business and encourage investment by larger businesses as the opportunities arise.
Sector Support Fund

The Sector Support Fund (SSF) is a £500,000 per year pot to support one-off, discrete pieces of work of a pan-LEP nature with a sector focus that brings demonstrable benefit and has support across the LEP.
It uses Growing Places Fund (GPF) Revenue grant to fund a programme of works to support the sector focussed activities that are being undertaken on a pan-LEP basis and predominantly led by the SELEP working groups. When the Growing Places Fund (GPF) grant was originally awarded, a proportion of the fund was earmarked as revenue which is being used for the Sector Support Fund.
Funding value: £40,000
Total Project cost: £60,000
Return to Sector Support Fund