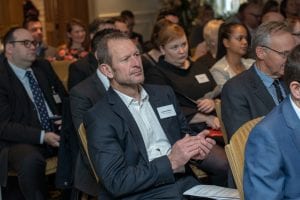 Developers and planning professionals discussed what housing might look like in 2050 at a special conference in Essex.
Essex housing conference 2018
Held at Orsett Hall in Thurrock, the Housing Essex Conference 2018 was hosted by the South Essex Housing Group and Essex Developers Group, working closely with the South East Local Enterprise Partnership (SELEP).
Delegates included representatives of Essex County Council, district and unitary authorities, contractors, local housing companies and housing associations.
Supporting housing growth
The conference heard how the Government is supporting housing growth by encouraging place making, accelerated delivery and providing the resources to meet the target to deliver 300,000 homes per annum by the mid 2020s.
Ebbsfleet Garden City on the Kent side of the Thames Gateway was cited as a real life example of a programme taking shape, before the focus shifted to the North Essex Garden Communities where 46,000 homes and 46,000 jobs are planned.
To assist housing growth discussions included:
Land Value Capture
improving skills
looking to meet the needs of different groups such as the millennial and platinum generations.
Delegates also toured developments at Basildon, City Park, and Beaulieu as well as South Essex College's Green Construction Training Academy at Leigh-on-Sea to see modern thinking in practice.
Christian Brodie, Chair of SELEP, said: "At a time when Government is setting local authorities challenging housing targets, it is vital that everyone involved in development, whether from the private or public sector, works together to innovate and develop best practice for the future.

"The Housing Essex conference was an excellent example of that cooperation in practice, with delegates getting a real understanding of how strategically important large developments in the South East are being delivered."
South Essex Housing Group (SEHG)
South Essex Housing Group (SEHG) is a partnership between Essex County Council, South Essex Local Authorities and Registered Providers which, with support from SELEP and Homes England, aims to help improve housing growth in Essex.
Essex Developers Group (EDG)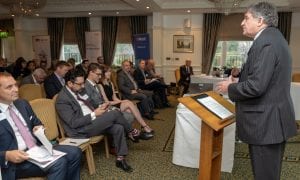 Similarly, Essex Developers Group (EDG) aims to eliminate barriers to building and to maximise commercial opportunities by getting the public and private sectors working together. EDG members work with the Government, including the housing minister, Homes England and SELEP, to accelerate housing delivery, including the supply of much needed affordable homes.
George Kieffer, Essex Vice Chair of the South East Local Enterprise Partnership, said: "Between them, these two SELEP supported bodies are doing great work in driving sustainable development in Essex.

"Housing targets have to be met and the best way to do that for our communities and everyone involved is through collaboration and forward thinking. The work of SEHG and EDG and joint events such as this conference are ensuring that happens."
Mark Curle, Chair of the EDG and Commercial Director at Galliford Try Partnerships, said: "The conference certainly helped support our mission of furthering a new positive mind-set to house building."

"Whilst the key aim is to accelerate house building, this has to be done in a sustainable way, meeting local need with a good mix of quality housing in the right locations supported by the necessary infrastructure."
SELEP housing working group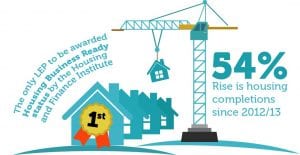 SELEP is committed to delivering significant housing in our area, supporting the Government in reaching its ambition for an additional 1 million homes across the nation by 2020.