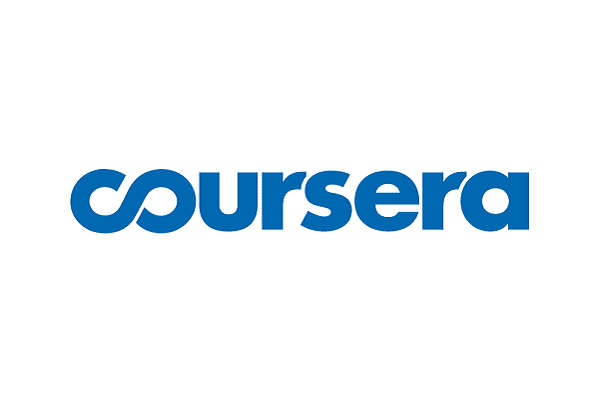 The Digital Skills Partnership (DSP) for the South East Local Enterprise Partnership (SELEP) has partnered with leading online Higher Education learning platform Coursera to provide free, online learning resources to 10,000 users across the South East.
There are more than 4,300 courses available on Coursera. As part of the learning platform's Workforce Recovery Initiative – which is designed to help governments worldwide provide unemployed workers with the tools to develop new knowledge and skills – these courses are free to sign up to through the SELEP DSP until the end of September 2020, and must be completed by December 2020. Those who sign up through SELEP's programme can complete as many as they'd like within the time period.
This partnership provides the South East's workers with a chance to learn new skills, boost existing skills or begin a career transition into a new industry in light of the COVID-19 crisis. Those facing redundancy or on furlough can discover a new area they would like to work in and gain the qualifications needed to take the first step in a new career. However, the 10,000 places are available to anyone in the South East looking to learn new skills, not just those who have been negatively affected by the crisis.
The 4,300 courses on Coursera are taught by more than 200 of the world's leading university and industry educators, covering critical business, technology, and data science skills. The initiative also includes Professional Certificates, like the Google IT Support Professional Certificate, designed specifically to train people for high-demand jobs.
Courses available through Coursera include graphic design, business analysis, Python, Java, healthcare, web design, digital marketing and app development. There are courses for high-demand fields and future leading industries including IT, artificial intelligence and cloud engineering.
SELEP DSP Co-ordinator James Wilkinson said:
"This is a really exciting development for the South East Digital Skills Partnership, and for residents wanting to boost their digital skills. We're now working with Coursera to highlight key courses, in line with opportunity sectors and regional vacancies, to ensure that registrants understand future career pathways and pick up in-demand skills.

"We're hugely grateful to Mike Appleby, who has taken a lead for the SE Digital Skills Partnership, in beginning to curate Coursera content to help new users navigate the thousands of free courses on offer on the platform."
DSP Steering Group Co-Chair Melissa Hanna-Brown, who is Technology and Innovation Lead at Pfizer, said:
"Collaboration is at the heart of the South East Digital Skills Partnership's approach across Essex, Kent and East Sussex, whether it's with local, regional or even global partners, like Coursera. We're delighted to be working with the organisation to open up these courses, at no cost, to furloughed staff, residents looking for employment and those facing the threat of redundancy."
Rhona Drever, Working Group Lead for Preventing Digital Exclusion and Team Manager for East Sussex Libraries and Information Service at East Sussex Council, added:
"One of our key priorities in this region is ensuring that residents are equipped with relevant and in-demand skills, so that they can benefit from future job opportunities or progress in their current employment. This exciting partnership with Coursera enables us to do exactly that."
As well as the partnership with Coursera, the DSP is also working with FutureFit AI to enable residents across the South East to access their platform, at no cost until the end of December. FutureFit AI is the 'GPS' for Work and Education Pathways – using AI to help people make faster, smarter, and more successful career transitions from school to retirement.
Residents will benefit from skills gap analysis, access to labour market information and career and learning pathway recommendations, including guidance around the Coursera courses that suit their career ambitions.
Hamoon Ekhtiari, Founder and CEO of FutureFit AI, said:
"The South East Digital Skills Partnership is exactly the type of model and approach that is necessary to help people deal with impacts of COVID-19 as well as broader disruptions to the labour market by combining regional depth and context with global tools and resources through efforts like this. "As the AI-powered Career GPS platform, FutureFit AI is excited to partner with SELEP to help bring personalized pathway mapping and navigation to those who need it most while helping identify the best resources from Coursera's extensive catalogue to help them achieve their next career goal."
To find out more and sign up, go to southeastlep.com/our-delivery/skills/digital-skills-partnership/free-online-learning