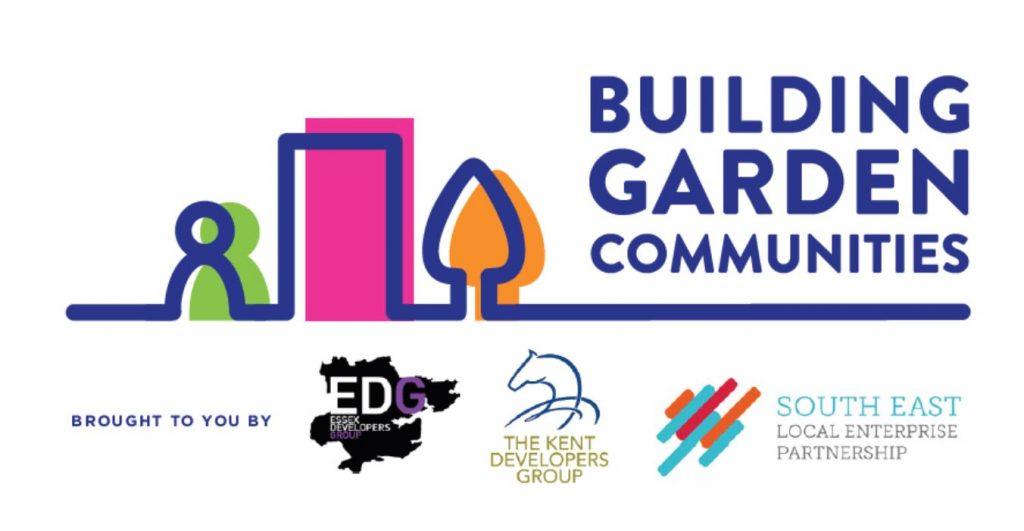 A half-day virtual conference dedicated to garden communities and their role in meeting the UK's housing targets is to take place on 25 March.
The Building Garden Communities Conference, supported by SELEP (South East Local Enterprise Partnership), the Essex Developers Group and the Kent Developers Group, will look at how to create new communities that reflect the public's changing views on their homes, workplaces and spaces around them, as the UK recovers from the COVID-19 pandemic.
Taking place between 9am and 1pm, experts from across the industry will be invited to debate how transport, infrastructure, placemaking, workplace and sustainability will impact both new garden communities in the planning process and those currently in development.
Throughout the morning there will be discussion on how garden communities can create the 15-minute city, the importance of transport infrastructure in the delivery of such communities and how garden communities can support businesses and the local economy. There will also be discussion on ensuring these communities are developed in a sustainable way, focusing on health and wellbeing.
Professor Carlos Moreno, who created the 15-minute city concept, will be speaking as part of the conference, alongside figures from the public and private sector, major stakeholders and developers.
Tickets are priced at £45+VAT and can be purchased here.
Christian Brodie, SELEP Chair, said:
"Garden communities are going to play a major part in the UK's housebuilding drive and they will change our landscape massively. This virtual conference comes at a really important time and will allow us to discuss how these developments can be appropriate to the spaces around them and respond to changing perceptions on homes, how people work and infrastructure."
Mark Curle, chair of the Essex Developers Group, said:
"Garden communities provide a great opportunity for the area to grow and take the lead in creating thoughtful, appropriate developments for residents new and old and boosting skills. We're looking forward to the conference and showing how garden communities can promote good growth and create prosperity across the south east."
Nick Fenton, chair of the Kent Developers Group, said:
"This conference will provide investors, developers and business leaders from across all sectors with a morning dedicated to discussing garden communities and exploring the benefits they could provide to our area."
To book your place, head to gardencommunities.co.uk.