'Developing Place Leaders' strengthens the knowledge and skills of people across local authorities, BIDs, businesses and the wider community. The programme will deliver sessions with all Local Economic Partnerships across England, helping to stimulate high street recovery and initiate transformation.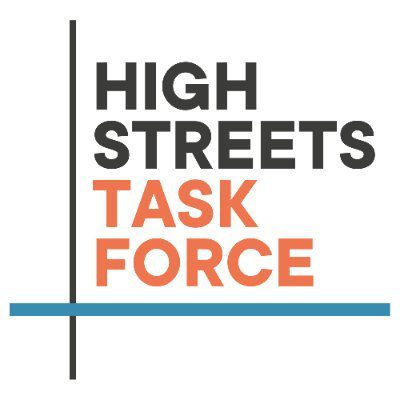 The High Streets Task Force has delivered its first 'Developing Place Leaders' programme, working with over 50 delegates from towns across the South East of England.
The course allows place leaders to reflect on their personal leadership styles, local capacity and structures for managing change, and improve collaborative working to support their high streets. As well as sharing best practice and lessons between different town leaders and place managers from the region, the group heard from a range of inspirational guest speakers that had transformed their own towns, through partnership working.
Acknowledging the historic challenges for high streets and the accelerated pace of change due to COVID-19, the programme uses research from the Institute of Place Management at Manchester Metropolitan University to deliver a high level of learning and practical tools for place leaders to take back into their practice.
Positive feedback
Adam Bryan, Chief Executive of SELEP said:
"We saw a really good representation from across the area and very positive feedback from our partners, with a keen interest for future collaboration. Place making is a key priority for SELEP and we look forward to continuing to work with the Task Force to drive this agenda forward."
As part of the session, each delegate completed a range of four diagnostics to critically reflect on challenges and place leadership in their town. Dr. Steve Millington also discussed the macro trends currently impacting towns and cities, including the change to local high street offers and shift to a new balance of online and bricks-and-mortar retail.
Masters-level learning
Delegates then heard from Task Force Board Members, Matthew Colledge and Margaret Dale, on their experiences of working with local authorities, businesses and communities to transform Altrincham and Holmfirth, respectively, and from Lisa Carlson, CEO of Canterbury BID, on the role of BIDs in place leadership and management.
The High Streets Task Force will continue to work with LEPs over the next two and half years, delivering a Developing Place Leaders course every month.
High Streets Task Force Research Lead, Professor Cathy Parker, who led the group through the programme said:
"Great place leadership is not about one figurehead alone, it needs a range of groups ready with different perspectives and expertise, and ready to pitch in and help local efforts.

"We know that place leaders are busier than ever, responding to the impacts of the pandemic and planning for the future of their high streets. This day gives them a chance for Masters-level learning and reflection on what their places could be and how they can achieve this."
Local Economic Partnerships interested in taking part in future 'Developing Place Leaders' programmes should contact the Task Force at info@highstreetstaskforce.org