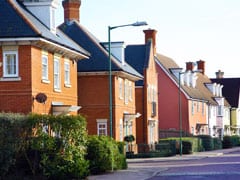 Thirteen projects across the South East Local Enterprise Partnership (SELEP) area are to receive a share of more than £82m of the Government's Housing Infrastructure Fund (HIF).
The funding will help deliver 13,443 new homes across Kent, Essex, East Sussex, Medway, Thurrock and Southend.
Housing Secretary Sajid Javid and Chancellor Philip Hammond announced the successful local bidders as part of the 133 council-led projects across the country that will receive support to help make housing developments viable and get much-needed homes built more quickly.
Christian Brodie, Chairman of SELEP, said: "Each of the 13 schemes, championed by the respective council's and endorsed by SELEP, will make an important contribution to the delivery of new homes.

"Having secured nearly £1 in every £10 of the £866m earmarked to support local housing projects, it clearly shows the Government recognises the role our area can play in helping to fix the broken housing market."
Infrastructure projects to benefit include new roads, cycle paths, flood defences and land remediation work, all essential ahead of building the homes.
Projects
Local Authority
Project
HIF Funding (£)
Houses
Basildon
Basildon Town Centre – East Square Regeneration
9,799,500
54
Chelmsford
Chelmer Waterside
5,700,000
570
Colchester
Northern Gateway
5,500,000
570
Dover
Dover Bus Rapid Transit System (BRT)
15,803,269
6,250
Eastbourne
Bedfordwell Road
1,230,000
102
Hastings
Combe Valley Sports Village
2,225,000
390
Lewes
North Street Quarter, Lewes
10,000,000
400
Maldon
Heybridge Flood Alleviation and Regeneration Scheme
7,344,700
1,733
Rother
Blackfriars, Battle
3,240,000
252
Southend-on-Sea
Better Queensway (BQ)
15,000,000
1,297
Swale
Queenborough & Rushenden Regeneration
3,500,000
990
Thanet
Manston/Haine Roundabout
2,544,384
785
Thurrock
Claudian Way, Chadwell St Mary
538,000
50
Total:
£82,424,853
13,443
An overview of the successful HIF projects
Basildon: Basildon Town Centre – East Square Regeneration
This HIF bid is for funding to cover two sites within Basildon Town Centre – the Post Office site and Car Park 2. Basildon Town Council wish to develop – circa 54 residential units in a 9 storey development and increase the capacity of Car Park 2 from 360 to c.1200, maintaining provision of current parking and enabling resident parking to be supported. – circa 3800m2 commercial/retail space – relandscape the routes connecting East Square to Great Oaks Multistorey car park.
Chelmsford: Chelmer Waterside
Funding is being sought for a new link road and remediation works to 6 sites to support the delivery of 570 homes.Chelmer Waterside occupies a key city centre location, it is Chelmsford's largest remaining brownfield site. Development on sites 2-7 is currently constrained by the capacity of the road network. A new link road would provide new access to the area dispersing traffic across the network. This, with the removal of the gas towers and decontamination of land, would ensure the viability of sites 2-7. HIF funding would enable development to take place on the remaining 6 sites unlocking a minimum of 570 units.
Colchester: Northern Gateway
This bid is for £5.5m HIF funding to relocate Colchester rugby club and other associated sports facilities which will release and accelerate 22 acres for housing development providing 560 new residential units on the sports site.
Dover: Dover Bus Rapid Transit System (BRT)
HIF funding is sought to provide a Bus Rapid Transit System (BRT) between Whitfield, Dover Town Centre and Dover Priory station (a bridge across the A2 to carry the BRT and a combined foot/cycleway). This is essential for two major housing allocations the Core Strategy, the Whitfield Urban Expansion (5,750 homes) and the former Connaught Barracks site now owned by the HCA (500 homes).
Eastbourne: Bedfordwell Road
This bid is for upfront investment in decontamination and flood remediation to create a development platform for the Bedfordwell Road development and provide 102 new homes.
Hastings: Combe Valley Sports Village
£2.2m funding bid for development of new sports villiage with range of sports facillities including 3,000 capacity community stadium. Land will also be unlocked for housing development of 390 new homes.
Lewes: North Street Quarter
North Street Quarter is a brownfield site occupying a quarter of Lewes – a market town which has significant infrastructure needs and has been repeatedly impacted by flooding. The scheme will deliver a new sustainable community, providing significant benefit to the local economy and much needed housing. HIF funding is being sought for a range of infrastructure to unlock around 400, to be delivered by 2025.
Maldon: Heybridge Flood Alleviation and Regeneration Scheme
This bid requires funding to overcome difficult and costly infrastructure requirements including flood defences, extensive remedial works, connection to utilities and public highways, and public realm works in order to enable the delivey of a priority housing site for the area unlocking at least 1,733 new homes.
Rother: Blackfriars, Battle
This scheme is seeking HIF funding to fund the construction of a spine road and supporting infrastructure, enabling development of circa 252 dwellings. The road is a requirement of the Local Plan policy to mitigate traffic congestion and therefore an essential prerequisite to development. The scheme will deliver around 250 homes by 2021.
Southend: Better Queensway (BQ)
£15m funding bid to transform a 5.2ha site. The project will include the demolition of 4 tower blocks, the covering over of an underpass, the creation of 1,297 new homes, a new green space and commercial units.
Swale: Queenborough & Rushenden Regeneration
£3.5m funding bid for the demolition and land remediation of a brownfield site which will unlock the development of 990 new homes.
Thanet: Manston/Haine Roundabout
The proposal would provide funding for highway infrastructure, namely the provision of a new roundabout and associated road connections to the existing network at the junction between Manston Road and Haine Road in Ramsgate.This roundabout forms part of the Manston Green housing development, which has outline planning permission for 785 dwellings.
Thurrock: Claudian Way, Chadwell St Mary
This scheme is seeking HIF funding for utility infrastructure which is needed in to deliver around 50 homes by 2019.
SELEP, first in the country to be declared 'Housing Business Ready'
The South East LEP, became the first in the country to declared Housing Business Ready by The Housing & Finance Institute (HFi). Find out more here.
Accelerating housing, a key ambition