Positive results have recently been reported for the work being done to attract inward investment and support business growth in the South East region.
South East INVEST (SEI) has been praised for its efforts in supporting t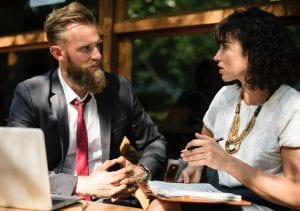 he growth of small businesses and attracting new businesses to the area, as part of a European Regional Development Fund (ERDF) project.
Formed when Invest ESSEX and Locate East Sussex joined forces in 2017 under the Let's Do Business Group (LDBG) banner, SEI supports the capacity of SMEs to grow in regional, national and international markets – as well as to promote inward investment in Essex, South Essex and East Sussex.
92% of SMEs likely to recommend the programme
When interviewed as part of the 'Mid-Term Evaluation of the South East INVEST Project' – carried out by EBS Consulting (Economic Development and Tourism Consultants), 89% of small-to-medium sized enterprises (SMEs) interviewed for the review had their expectations exceeded, with 92% very likely to recommend the programme, representing some of the highest client feedback scores seen for such a project.
Businesses also reported that 53% of their employment creation and turnover increased thanks to the support received from SEI.
As part of SEI, both organisations employ specialist SME Business Managers to advise and assist small businesses, and the feedback was a huge credit to their efforts.
At the project's mid-term stage, key stakeholders report it is on track to deliver or exceed its intended impacts.
David Rooke, Location Services Director at Invest ESSEX said: "This is a fantastic endorsement of the work carried out and delivered by everyone involved and a real credit to those who have worked directly with the businesses engaged on the programme."
Government evidence suggests that 67% of SMEs have an aspiration to grow over the next two years, but in reality only 20% will achieve that aim due to barriers to growth – not helped by continuing Brexit uncertainty. As a result, the support given by SEI representatives is crucial.
Business funding
A full impartial assessment of finance needs is provided by these SME funding specialists (ex-senior corporate banking professionals) to help review all options in finding tailor-made solutions for the business. Invest ESSEX and Locate East Sussex offers access to business loans, grants and funding to support business growth plans, with access to specialist advice and up to 12 hours of fully-funded consultancy.
SMEs are vital for economic growth across the UK as they equate to 99% of all UK businesses in comparison to larger organisations, which make up 0.11%. Despite the positive impact of SMEs on the economy, banks can be unwilling to offer them finance and often collect more in repayments than delivering new loans and overdrafts to SMEs.
Identifying the most suitable and appropriate mechanism and source of business finance can be extremely complex. Accessing and applying for traditional bank finance, together with other forms of business finance and funding, is becoming increasingly time-consuming and difficult – particularly with the rise in declined applications that SMEs face. Alternatively, more small businesses are turning towards lending providers that offer business support services, which drive business growth.
Let's Do Business Group (LDBG) grew its coverage as a loan provider to start-up businesses and businesses unable to access bank finance by extending its offer to Essex in 2018, having initially launched it in Sussex.
To support business growth, Invest ESSEX offers start-up loans to qualifying businesses across the county.
Graham Marley, Chief Executive of Let's Do Business Group, added: "We are thrilled that, through Invest ESSEX, we are able to boost the prospects for start-ups within the county. They can apply for an unsecured figure of up to £25,000, with no arrangement fee, to support business cash flow where funding from high street lenders cannot be found."
Essex County Council, which commissioned the £2.2million Essex project, has played its part in its success with ongoing support and funding of £1.1million over the three-year project.
Notes:
Invest ESSEX is part of the Let's Do Business Group (LDBG), which provides support to business investors in the South East of England with particular knowledge about Sussex and Essex. Support includes location advice, provision of links to local partners and stakeholders and access to finance.
Let's Do Business Start Up is part of the Let's Do Business Group, a leading provider of business advice, access to finance, training and business events in the South East. For more information on start-up loans, visit: https://www.letsstartup.co.uk/