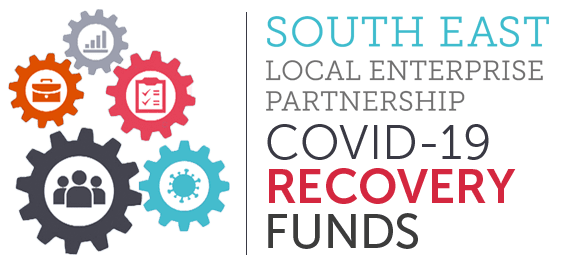 Four businesses have given insight into how the South East Local Enterprise Partnership (SELEP) COVID-19 Business Support Fund has helped them overcome and adapt to the changing business landscape in the wake of the COVID-19 pandemic.
At the height of the COVID-19 pandemic, SELEP earmarked £4.4m for its COVID-19 Recovery Funds Programme to provide support in the areas of business support and skills. It has been used to support the recovery of the economy, investing directly in those areas across the South East most affected by the pandemic.
As part of the programme, £2.4m was agreed for the SELEP COVID-19 Business Support Fund, including the Adapting with Digital and Starting and Succeeding in Business programmes, both of which are run by provider WSX.
As of December 2021, close to 330 businesses had applied to the two programmes and around 60 unique businesses had attended a live course or event.
SELEP Chair Christian Brodie said:
"It is truly inspiring to see the direct impact that our funding has made on the South East business landscape and individuals in our area. As these programmes come to an end, we are seeing the difference that this funding pot has made to the diversity, inclusivity, resilience and environmental impact of businesses in the South East.

"These case studies also highlight the strategic work that SELEP is involved in, namely the four strategic priorities that form the basis of our Economic Recovery and Renewal Strategy. This includes sustainability, diversity and making the South East a global gateway for the rest of the UK."
Starting and Succeeding in Business
This scheme is for those who are looking to start or recently started a new business, as well as those made redundant or unemployed as a result of COVID-19. The online programme includes 1-2-1 consultations, business start-up courses and a portfolio of online learning materials.
The delivery model for Starting and Succeeding in Businesses is developing further on-demand material, such as subject deep dive videos, in response to business needs. To date, 67 business have accessed 85 hours of on-demand content.
Case Study: Callala
Callala are an environmental consultancy working with companies (predominantly in the tech sector) to develop their understanding and positioning with regards to their environmental responsibilities.
Case Study: Boost Academy
Boost Academy is a new start-up founded by English Teacher, Tam Hobbs. Boost is an online school for adult learners of English language, offering non-native speakers can benefit from group classes of English on Zoom.
Adapting with Digital
Digital capability and helping businesses to be more resilient and efficient by utilising digital skills is crucial and can make a real difference to the competitiveness of the business. This is an online programme of business support comprising awareness events and peer networking, masterclasses/workshops, 1-2-1s, specialist week long events and a pool of online support resources.
Case Study: Piperoni
Piperoni is a mobile artisan pizza business based on Southend-on-Sea, making authentic wood fired pizza in a wood fire oven installed in a Landrover Defender.
Case Study: Pasta Rasta
Based in Gillingham, Kent, Pasta Rasta is the creation of business partners, Henry Horton and Licio Vario offering a unique take on authentic Italian cuisine with a fusion twist using Afro-Caribbean and Asian flavours.