A Hastings Borough Council project to develop new business incubator units leading to the creation of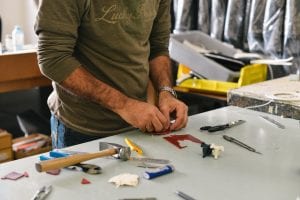 more than 70 jobs is to receive £500,000 of Local Growth Fund (LGF) support via the South East Local Enterprise Partnership (SELEP).
The 28 new units, located close to the new link road between Hastings and Rother, will provide space for start-up businesses to grow and will be built on a redundant site owned by the council in Sidney Little Road. The site has been identified as suitable for industrial development in the Hastings Local Plan.
The project is expected to lead to the creation of 74 jobs in the first five years, with an additional 14 design and construction roles created in the first two years.
The LGF funding will be used towards the development and building costs and will reduce the long-term loan cost to Hastings Council, allowing the project to break-even within five years.
Christian Brodie, Chair of SELEP, which is responsible for driving and supporting economic growth in East Sussex, Essex, Kent, Medway, Southend and Thurrock, said: "With Hastings Council acting as landlord for the completed units and putting in place an 'easy in, easy out' lease model, this project will provide an excellent environment in which local start-up businesses can grow, keep costs down and attract investment.
"The units, which will continue to offer opportunities to new entrepreneurs for the next 20 to 30 years, are unlikely to have been built without the LGF contribution, so we are pleased to have been able to support this important development in Hastings."
Kim Forward, lead councillor for regeneration at Hastings Borough Council,  said: "This project is about more than creating 28 new business units: we will also be working  with our partners to help support the start-ups to establish themselves and to build relationships with other local manufacturing and high tech businesses in Sidney Little Road."

To date, SELEP has been awarded three Growth Deals securing a total of £590m Local Growth Fund  investment.

An overview of projects which have been allocated Local Growth Fund, can be found here.