The Create Growth Programme is a first-of-its-kind opportunity targeted at creative businesses with the potential to grow. The award acknowledges the highly entrepreneurial pool of high-growth potential creative businesses in the South East not yet at the scaling stage, who can benefit from intensive, targeted, expert support to help them secure the investment they need to grow their business. This free programme will provide the South East's creative businesses with the support, the networks and the investment they need – transforming their innovative creative ideas into the leading creative businesses of the future.
Following a competitive process, a consortium of partners working on behalf of the South East Creative, Cultural and Digital sector has secured one of only six awards to regional partnerships across the UK to deliver the Create Growth Programme.
The Create Growth Programme is a Department for Digital Culture Media and Sport (DCMS) initiative to support high-growth potential creative businesses outside of London to become investment ready. It will also increase the number of investors willing to invest in creative businesses, by educating and developing investor networks.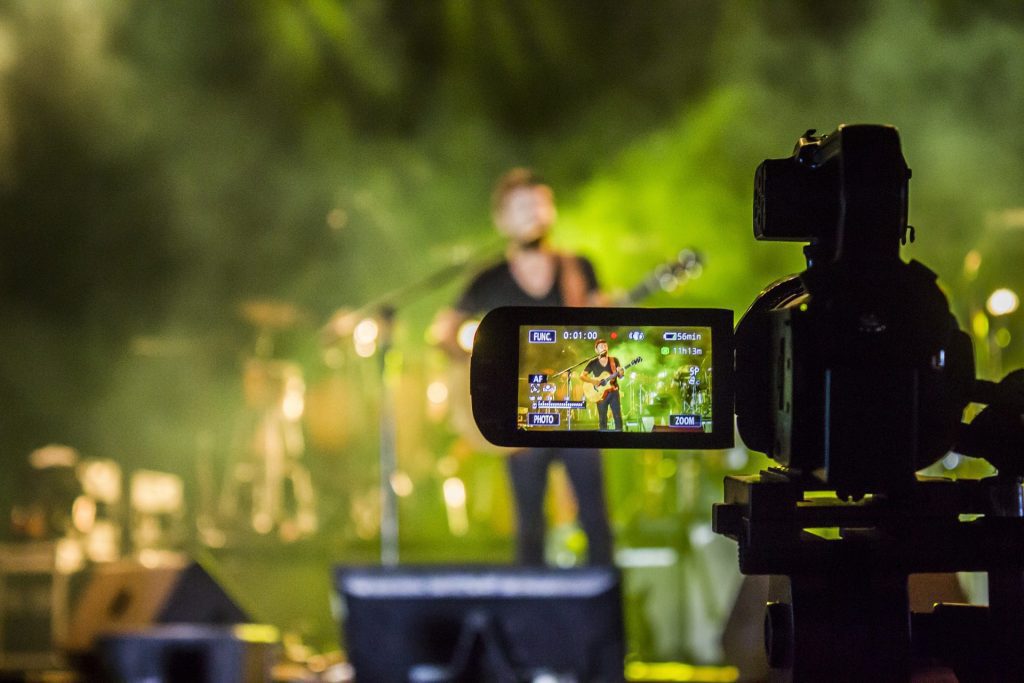 Eligible businesses will be able to accessan intensive business support programme designed to improve the leadership capacity of pre-scale-up creative businesses, so that they are better placed to access finance, particularly investor finance. They will also have access to national and regional angel investor networks that are interested in creative industry investment opportunities.
Eligible businesses will be between the seed and scaling stages and will fall into one of the following sub-sectors:
Film, TV, Video, Radio & Photography
Design & Designer Fashion
Music, Performing & Visual Arts
CreaTech, Augmented Reality (AR) Aritificial Intelligence (AI), Virtual Reality (VR), Extended Reality (XR) and Gaming
They will:
Be Intellectual Property-rich micro and Small to Medium Sized Enterprises
Have turnover growth of 10% year-on-year over approximately 3 years (including either prior to or during the pandemic)
Employ a minimum of 2 people over the last two years (full-time, part-time or freelance)
Have created a revenue generating product, launched a new platform or service or reached a market of scale
Have generated a sales revenue in the last 2 years
Be located within the administrative boundaries of Greater Essex, Kent, Medway, East Sussex, West Sussex or Brighton and Hove.
Businesses within the Consortium's local authority areas who meet the eligibility criteria will also be able to access a share of £7m in finance.  Companies applying for finance will need to demonstrate their potential to scale rapidly and become sustainable through private investment. The investment fund and investor building activities will be delivered by the UK's innovation agency, Innovate UK.
These interventions will support the development of new business models, creating investable propositions that bring these creative sub sector closer to the investor markets. Simultaneously, investor markets will be coached by Innovate UK on the benefits of creative sector investment.
The programme is being set up now and will launch in January 2023. The funding must be spent by March 2025. Access to the programme is likely to close in October 2024 when the final cohort of businesses will be recruited (to be confirmed).
We are busy setting up this programme, if you are interested and think your business might be eligible, please register your interest by emailing: info@createsoutheast.org.uk
Sarah Dance, Co-Chair of South East Creative Economy Network (SECEN) and Deputy Chair of South East Local Enterprise Partnership (SELEP) said:
"The South East Creative Economy Network is an open network and coherent voice for the creative sector in our region, working as part of the South East Local Enterprise Partnership (SELEP) where the creative sector is growing at phenomenal rates. The South East's creative industries are a critical part of our economic foundation and the South East LEP has long been dedicated to ensuring this vastly important industry thrives in our region. We are delighted to have secured this investment for our region's 15k+ creative businesses and look forward to working with the DCMS and our Consortium partners to make this programme a success."
Phil Jones, Director, Wired Sussex, said:
"This is a great initiative from DCMS and UKRI. It has stimulated the formation of a South East wide partnership that is working together in a way I haven't experienced before. Like the creative sector itself, it fizzes with ideas and energy. Wired Sussex was particularly keen to support this programme because we see real value in enabling creative businesses to use emerging technologies to generate and distribute content in new ways. We already know that our region is home to many world-class creative companies, and through this programme we will help more of them become world-beating too."
Jo Nolan, MD of Screen South, said:
"This Create for Growth programme support is very much welcomed by Screen South – it provides welcome opportunity for a unique industry led collaborations to drive growth in our sector. We look forward to working with regionally based companies to enhance their creative business offer with a viable and realistic support framework which will enhance investment and ensure future success and sustainability for a wide range of companies. This will undoubtably enhance the region's Creative Industry profile nationally and internationally."
Caroline Norbury OBE, Chief Executive, Creative UK, said:
"The South East Create Growth Programme exists to support creative talent across the South East with crucial investment and development opportunities. We are excited to be partnering with the South East Creative Economy Network (SECEN), the South East Local Enterprise Partnership (SELEP) and true innovators and thought leaders in the region Screen South and Wired Sussex to help champion growing businesses, channel investment into the region and make a real impact to support the South East's leading creative businesses of the future."
John Stenhouse, Business Support Manager, Angels@Essex, said:
"Angels@Essex is a private equity investment platform based at The University of Essex. It is focused on creative and state-of-the-art tech, which has assisted 360 businesses to get investment ready, registered over 120 investors and facilitated £21 million of investment for 39 innovative start-ups across the UK. We welcome the opportunity to collaboratively enhance the support available to creative industries across the South East of England."
Mike Hill, KCC's Cabinet Member for Community and Regulatory Services, said:
"We are delighted that our bid for £1.275m from the DCMS Create Growth Programme has been successful. The programme offers us the opportunity to build on previous programmes, such as South East Creatives. It will help provide infrastructure and new routes to investment to support the diversity of the area's creative businesses."
---
Editor's notes:
Budget: £1.275m to deliver the South East programme with £7m of additional finance funded available for businesses to apply to across the 6 programmes as well as Investor finance – to be negotiated during the course of the programme.
Value of the Creative Industries: In 2020, the UK's Creative Industries contributed c£95 billion in Gross Value Added (GVA) to the UK economy and employed more than 2.3 million people. The Government's Department for Digital, Culture, Media and Sport (DCMS) recognise the benefit of sector specialist business support and, with foundations in the Industrial Strategy, has launched the Create Growth Programme.
The programme delivery will be sector led. The programme is being managed by a Consortium on behalf of the South East Creative Economy Network (SECEN) which is a Sector led network and a sub-group of the South East Local Enterprise Partnership (SELEP)
Kent County Council (Lead Partner holding the contract with DCMS)
East Sussex County Council
Essex County Council
West Sussex County Council
Basildon Council
Medway Council
Brighton and Hove City Council
Screen South
Wired Sussex
Creative UK
University of Essex Angels@Essex
Creative Estuary
University of Kent
The other five regional awards went to:
Greater Manchester Combined Authority;
Leicester and Leicestershire Local Enterprise Partnership, with Derby and Derbyshire County Council and Greater Lincolnshire Local Enterprise Partnership as consortium partners;
West of England Combined Authority, with North Somerset Council and Cornwall and Isles of Scilly Local Enterprise Partnership as consortium partners;
New Anglia Local Enterprise Partnership, with Cambridgeshire and Peterborough Combined Authority, Suffolk County Council and Norfolk County Council as consortium partners; and
North of Tyne Combined Authority, with Newcastle City Council, Northumberland County Council, North Tyneside Council, South Tyneside Council, Gateshead Council, Sunderland City Council and Durham County Council as consortium partners.