Sandwich Rail Infrastructure

The Open is the world's leading major golfing tournament and is held at different links courses in the UK. There are eight links courses in total historically eligible to host the event, with a ninth Royal Portrush joining the group in 2019. The courses used are all in Scotland and the north west of England, bar Portrush and the only one in close proximity to London, Sandwich (Royal St George's).
Staging The Open in Kent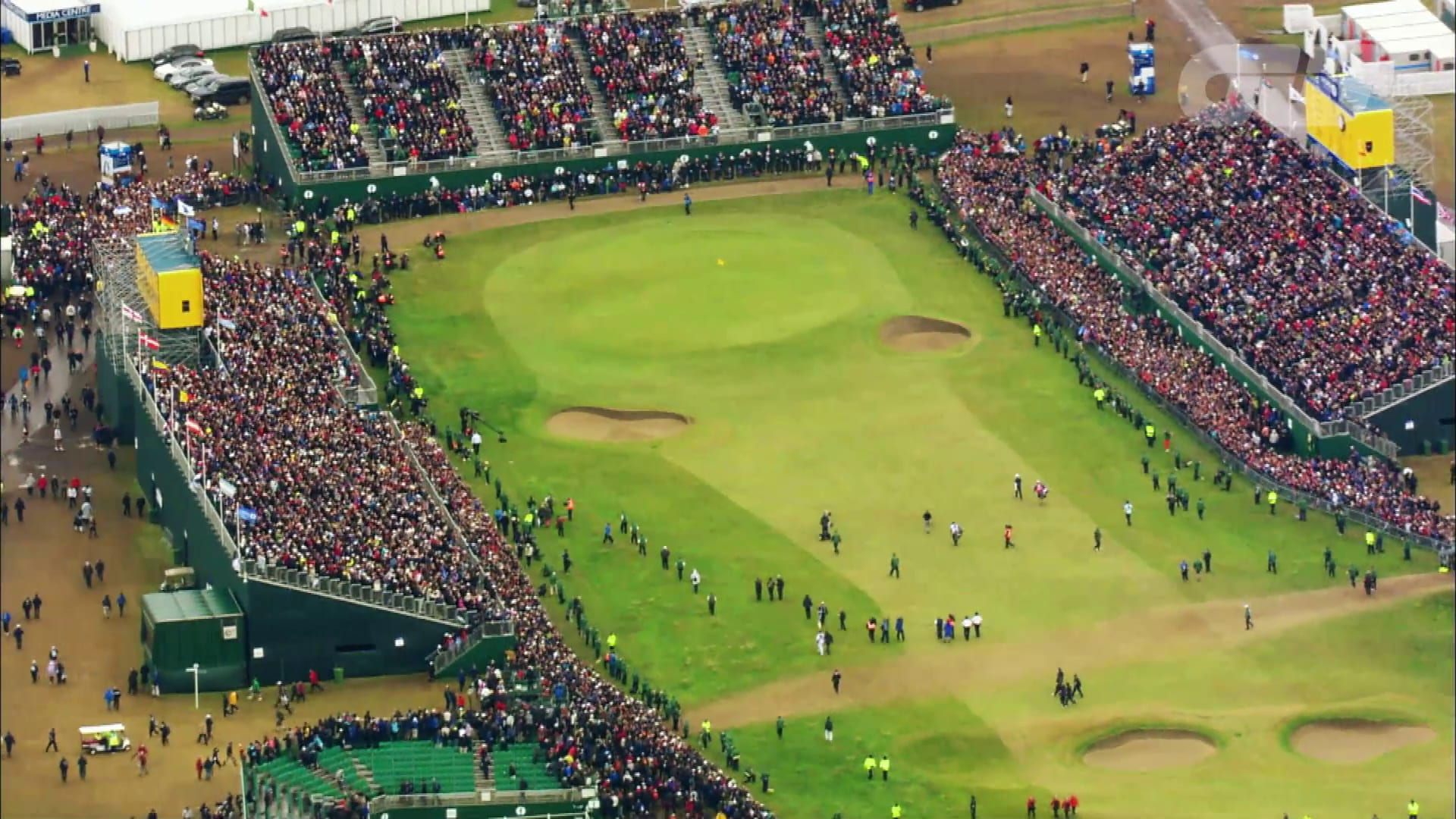 The organisers of the tournament (The Royal and Ancient) are keen to establish the event more frequently in Kent, in order to capture the potential London 'day tripper' market, and because Royal St George's is one of the largest on the Open rota, in term  of footprint of the actual accessed venue. In other words, the venue has a good amount of space to put the required infrastructure and has the potential to grow the overall number of spectators hosted.
Sandwich, a unique solution
Sandwich uniquely offers an additional opportunity to grow spectator numbers from Europe due to its close proximity to the Channel. However, due to the historic nature/layout of Sandwich and the growth in visitor numbers to the event, this created a number of problems during the 2011 event, when The Open was last staged at Royal St George's.
Transport constraints
One of the major issues related to the event was the impact that the High Speed rail service had on the town. The High Speed service generally uses 12 car carriages to increase capacity, but the station could only support 8 carriages. This led to a blocking of a level crossing of up to 40 minutes in every hour, and delays to the park and ride buses. This led to a very poor customer experience. The Royal and Ancient has made it very clear that The Open cannot return to Sandwich without the transport problems of 2011 being fully addressed.
Transportions solutions
To overcome the problem and meet the increased demand of the event it is necessary to:
Rail – extend both platforms and construct a new footbridge that will allow the longer trains to stop without blocking the crossing. The platform extensions will enable a new walking route to the golf course to be established that will separate all modes of transport improving capacity for and safety of spectators, as well providing a good customer experience, for what is a prestigious international sporting event.
Park and Ride will be improved by establishing two rather than the single car park for Park and Ride as was used for 2011. One will be north of the town, and one south, to ameliorate congestion. Park and Ride bus routes will not interact with spectators on the walking route, again as learning from the 2011 Sandwich Open. The platform extensions will ensure the Park and Ride buses do not get 'stuck' at the level crossing for any length of time.
Funding value: £1.03m
Total Project cost: £4m
Business Case:
Download
Return to Capital Investment