Get Exporting
Who is this project for?
SMEs in all sectors with export potential, looking to sell overseas or develop internationally.
What does it offer?
Workshops and events across the SELEP area
Up to 12 hours of 1-2-1 business support and advice service
Grants of up to £3,000 grants (50% intervention rate) including for marketing, market research, language training, and travel
Who is delivering this project?
Two delivery arms of the DIT
Newable in East Sussex, Kent and Medway.
Exemplas in Essex, Thurrock and Southend on Sea.
The project will run until 30 June 2019.
European Regional Development Fund projects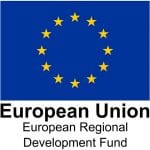 The South East LEP has been given an indicative allocation of £74.1 million of ERDF for projects to support Jobs and Growth in our area. The funding is focussed as follows:
Support for Research and Innovation (priority axis 1)
SME Growth and Competitiveness (priority axis 3)
Shift Towards a Low Carbon Economy (priority axis 4)
Get Exporting flyer
European Regional Development Fund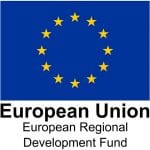 The South East LEP has been given an indicative allocation of £74.1 million of ERDF for projects to support Jobs and Growth in our area. The funding is focussed as follows:
Support for Research and Innovation (priority axis 1)
SME Growth and Competitiveness (priority axis 3)
Shift Towards a Low Carbon Economy (priority axis 4)
Download
Return to EU Projects