Devonshire Park Quarter Re-development

The Devonshire Quarter re-development will deliver a series of major investments to transform Devonshire Park into the UK's most distinctive, talked about cultural destination.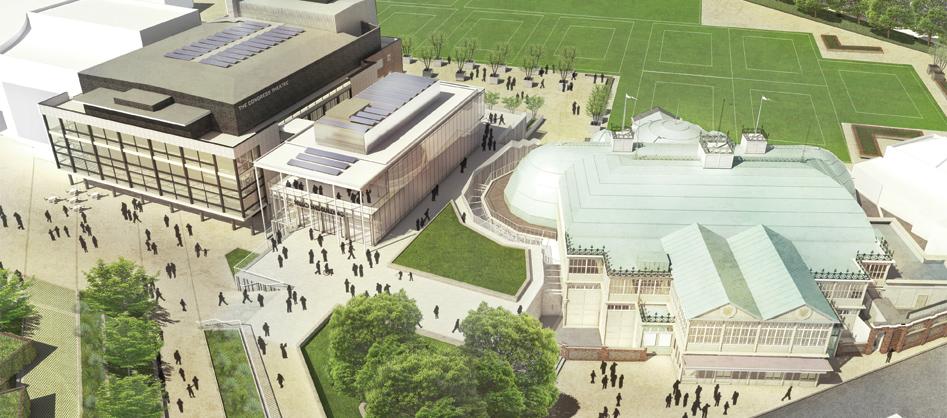 The scheme will deliver:
improved conference facilities – to compete more effectively
Improved arts venues – attracting more visitors
New tennis facilities – for the prestigious Aegon Tournament
Distinct gateway and public realm
Through this investment, Devonshire Park will be a major contributor to the future economic vibrancy of Eastbourne town.
 The "Welcome Building"
Will be the vital first step of the £44million project. It will provide:
Two new large conference spaces with full HGV access
Central box office/conference delegate reception
Lift access addressing the access issues of the Congress Theatre
Coffee / wine bar
Breakout / hospitality space
Visitor/Delegate information
Addressing long standing issues
The Welcome Building will address a long standing problem – the conference spaces are outdated and insufficient to meet modern needs, resulting in over £800,000 of lost business last financial year.
Overcoming this will make Devonshire Park again a leading venue – securing top delegate day rates, generating significant revenue for the local economy. It will also It will be the catalyst for the long term development of the site.
Funding value: £5m
Total Project cost: £16.1m
Business Case:
Download
Return to Capital Investment