SELEP Skills COVID-19 Recovery Fund

As part of South East LEP's focus to support businesses and skills in 2021, the LEP will be making available £4.4m for new COVID-19 Recovery Funds and the procurement process to identify organisations to deliver these has now ended. The procurement process has secured service providers and partners to deliver programmes using this funding throughout 2021-22.
Background
Earlier this year, SELEP's Board agreed to re-purpose funding available, to focus on support for businesses recovering from the impacts of the pandemic at a time of unprecedented challenge, and to support investment in skills in response to the employment crisis being experienced in 2020.
The LEP has since been working hard to build these funds and be ready to support the recovery period, investing directly in those areas across the South East that need it most. As 2021 will focus heavily on recovery – with SELEP helping to lead the effort in the South East – the launch of these funds will kick off the new year with a much-needed boost for business and skills in the SELEP area.
Purpose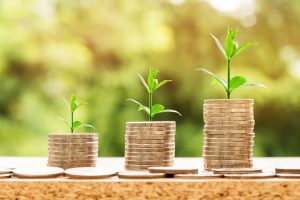 The £2 million Skills COVID-19 Recovery Fund will be split into three separate programmes to ensure that the funds are being put to best use:
retraining for key sectors recruiting, helping those who lost their jobs during the pandemic and are looking for employment in essential industries;
retraining for digital roles across all sectors, to ensure that South East residents are equipped for these vital roles; and
basic digital skills, kit and connectivity, to help those areas in the South East currently suffering from poor connectivity and access to kit.
A further procurement will be launched soon to look at innovative solutions to skills barriers.
Process
The tenders for these funds are now closed.