SELEP Skills COVID-19 Recovery Fund
Now Hiring: COVID-19 Funds Contract Manager
SELEP has allocated £4.4m for COVID-19 Recovery Funds to provide direct support to both individuals and businesses in response to the impacts of the Coronavirus pandemic. This funding will be deployed through a series of individual skills and business support programmes contracted out to external service providers.
This role will work within the SELEP Secretariat to manage all contracts with service providers for a fixed period of 12 months. The post holder will be responsible for ensuring all contracts are delivered effectively and to the required level of performance. 
Find out more and apply
Procurement process for South East Local Enterprise Partnership COVID-19 Recovery Funds has launched.

As part of South East LEP's focus to support businesses and skills in 2021, the LEP will be making available £4.4m for new COVID-19 Recovery Funds and the procurement process to identify organisations to deliver these has now launched. The procurement process will secure service providers and partners to deliver programmes using this funding throughout 2021-22.
Background
Earlier this year, SELEP's Board agreed to re-purpose funding available, to focus on support for businesses recovering from the impacts of the pandemic at a time of unprecedented challenge, and to support investment in skills in response to the employment crisis being experienced in 2020.
The LEP has since been working hard to build these funds and be ready to support the recovery period, investing directly in those areas across the South East that need it most. As 2021 will focus heavily on recovery – with SELEP helping to lead the effort in the South East – the launch of these funds will kick off the new year with a much-needed boost for business and skills in the SELEP area.
Purpose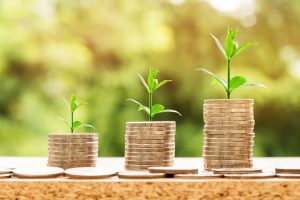 The £2 million Skills COVID-19 Recovery Fund will be split into three separate programmes to ensure that the funds are being put to best use:
retraining for key sectors recruiting, helping those who lost their jobs during the pandemic and are looking for employment in essential industries;
retraining for digital roles across all sectors, to ensure that South East residents are equipped for these vital roles; and
basic digital skills, kit and connectivity, to help those areas in the South East currently suffering from poor connectivity and access to kit.
A further procurement will be launched soon to look at innovative solutions to skills barriers.
Process
The tenders for these funds are now live, and the full suite of procurement documentation, including guidance, is now available via the Essex County Council portal. The tender will be open for a period of 30 calendar days, which will include a 14 day window for clarifications from bidders. Contracts are set to be awarded in February, with delivery commencing soon afterwards.
Any party who is interested in delivering these programmes needs to sign up to the Essex County Council Procurement Portal at supplierlive.proactisp2p.com/Account/Login.