New images showing plans for Britain's longest road tunnel connecting Kent, Essex and Thurrock have been released as the project begins its next phase of public consultation.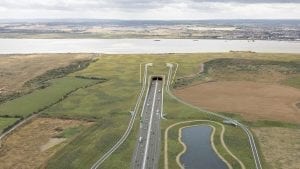 The further consultation into Highways England's proposed Lower Thames Crossing will give people the chance to have their say on latest changes to the multi-billion pound project.
The changes have been made after detailed analysis of the 29,000 responses received during the last consultation held in 2018, and new technical information following surveys and ground investigations.
The Lower Thames Crossing will provide a new 14.3-mile 70mph road connecting Kent, Thurrock and Essex, with the world's third-widest bored tunnel. It will almost double road capacity across the River Thames east of London, connecting communities, reducing delays and providing more reliable journeys.
The eight-week consultation began on the 29th January and will end at 23:59 on 25th March.
People can respond in the consultation by visiting one of 20 events in Kent, Essex and Thurrock, by completing an online survey through the Lower Thames Crossing website, sending a form via Freepost, or sending an email. More details can be found on the Lower Thames Crossing web pages.
Chris Taylor, Director of Highways England's Complex Infrastructure Programme, said:
"The Lower Thames Crossing is Highways England's most ambitious project in 30 years, designed to improve journeys across the southeast and open up new connections and opportunities for people and businesses.

"Getting the views of the local community and businesses is crucial to designing a project that will offer the best value, maximise the benefits for all, while reducing the impact on local communities and the environment. This consultation is a chance for people to review and comment on a number of changes made since our last consultation in 2018, and to help shape this once-in-a-generation project."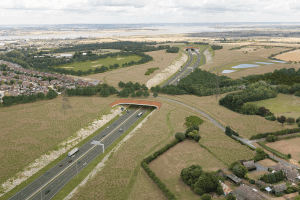 SELEP Chair Christian Brodie said:
"This is an incredibly important investment for our area. It's essential that action is taken to relieve the congestion at Dartford, while another crossing will also open up the economies between Essex and Kent.

"This is a once-in-a-lifetime opportunity. We need to make sure that we secure this multibillion-pound investment from Government while also ensuring the local area can benefit from the wider scheme, and the jobs and business opportunities that will be created as a result.

"We would encourage all businesses to familiarise themselves with the details of the scheme, to attend the events and speak to Highways England to have their say during this consultation."