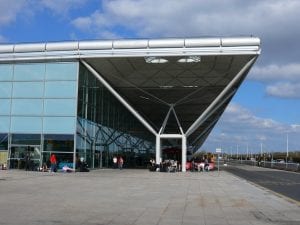 Uttlesford District Council has approved Stansted's expansion plans to increase the cap on passenger numbers from 35 million a year to 43 million, achieved by airfield works comprising two new taxiway links to the existing runway and nine additional aircraft stands.
London Stansted chief executive Ken O'Toole said: "We are delighted that Uttlesford District Council has today approved our planning application to enable the airport to grow over the next decade. This will boost our region's economic growth and deliver 5,000 additional jobs at London Stansted Airport.

"Today's decision offers London Stansted and its airline partners the long-term clarity we need to make further investment decisions at the airport but also importantly provides the local community with the assurance that our future growth will be delivered in a measured and sustainable way.

"The combination of the strong economic health of our catchment, our available runway capacity, the £600m investment we are making in our facilities and the continuing desire of local residents to travel by air by London Stansted, will collectively ensure that the airport has a bright future."
The approval was decided by a casting vote from committee chairman Alan Mills after the vote was split.
It is now up to government to ratify this approval.
A package of community measures
The airport's growth will be accompanied by a comprehensive package of community measures. Expansion will be delivered within existing flights limits and a smaller noise footprint than previous permissions required.
London Stansted chief executive Ken O'Toole said: "From the outset our local community has been a vital partner in this planning process and it was their feedback which led us to put forward a proposal which did not seek an increase in the number of flights and committed to deliver the growth within a smaller noise footprint than our existing permissions require.
Stansted's plans involve building a new arrivals building and reconfiguring airport operations.
Earlier this week, Stansted announced it had enjoyed its busiest ever October, with more than 2.5 million passengers – an increase of 8.8% on 2017.
Improving roads
Highways England said that work on a £10m interim scheme to improve access between the M11, A120 and the airport would begin in 2019 and take approximately two years.
An additional scheme to further improve Junction 8 of the M11 will take place after 2033.
Large scale investment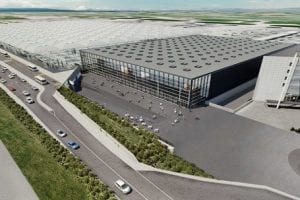 To meet the ongoing demand for air travel from our region and to transform the passenger and airline experience at London Stansted Manchester Airport Group are investing £600 million over the next five years to deliver the biggest upgrade to the airport since the iconic Lord Norman Foster terminal opened in 1991.
This investment supports the growth plan for London Stansted and will provide lasting benefits for passengers, airlines and our local economy.
New arrivals terminal – The centrepiece of the transformation project is a new arrivals terminal which will open in 2020. Costing £130 million, this state of the art facility will span three levels and will see all arriving passengers use this dedicated terminal for immigration, baggage reclaim and onward connections. The new terminal will provide convenient access to the train stations and other onward travel modes.
Upgrades to the existing terminal – remodelling the existing terminal to create a modern and spacious departures terminal. This will include 134 check-in desks, a larger departure lounge with more seating, shops, bars and restaurants to allow passengers to relax before flights. There will also more car parks to offer our passengers more choice.
New baggage delivery and security system – A £40m new baggage delivery and security system housed beneath the terminal speeding up the time it takes for bags to travel from check-in to the aircraft.
New check in area – Phase one of the transformation project is underway with a new a new check in area, additional seating and restaurants in the departure lounge as well more spaces in the short stay car park.