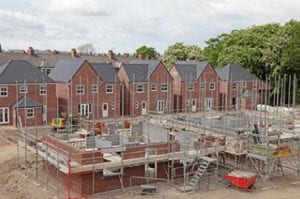 The Housing Essex Excellence Awards aim to recognise high quality developments, services and or individuals from the public, private and voluntary sector and promote best practice. It also seeks to encourage greater collaboration and innovation in the housing sector.
A judging panel made up of housing practitioners and advisors from the public and private sector were tasked with drawing up a shortlist from a range of high standard nominations when they met in July.
Nominations were received from house builders, housing associations, local authorities, contractors, agents and voluntary sector who deliver housing and related services in Essex.
There were seven categories up for consideration this year
Housing schemes over 50 homes
• Housing schemes under 50 homes
• Innovation
• Skills
• Delivering services for vulnerable people
• Partnership
• Housing professional of the year
The awards are being promoted by the Essex Developers Group and South Essex Housing Group, with support from main sponsor Birketts and other partners. The South East local Enterprise Partnership has been a key partner and SELEP Housing Lead pleased to be part of be judging panel.
Congratulations go to all entries who were short listed.
Further information about the awards can be found on the Housing Essex website at: https://www.housingessex.org/housing-excellence-awards/
The shortlist for the Housing Essex Excellence Awards 2019 is as follows:
Housing Schemes (over 50 homes)
Delfords – CHP
• Carnarvon Road – Estuary
• St Lukes – Countryside Properties
• Beechwood – Swan
Housing Schemes (under 50 homes)
Tops Club – Thurrock BC
• Goldlay Square – Essex Housing
• Rochford Road – Southend-on-Sea BC
• Cherwell – CHP
• White Heather House – SK Architects /HARP
• Maple Court – Sempra Homes
Innovation
Meadow Scheme – Calford Seaden
• Modular Housing – Swan
• Energiesprong – Moat
Skill
SECTA + Basildon Advice Hub – Southend-on-Sea & Basildon BC
• Skills development – Essex CC
• Lunch & Learn – ECTA (Essex Construction Training Association)
Delivery Services to Vulnerable People
Housing Related Support – Greenfields Community Housing
• Tenancy Sustainability Team – Greenfields Community Housing
• Jake Barnes – Estuary HA
• White Heather House – HARP
• Foyers – Swan
Partnership
Working together on affordable housing – Colne, Iceni & Braintree
• South Essex Domestic Abuse Hub – South Essex Local Authorities
• Management of Temporary Accommodation – CHP & Chelmsford CC
• White Heather House – SK Architects / HARP
• Swan & Basildon 25 Years – Swan
• Multi Agency Rough Sleeper – Southend-on-Sea BC
Housing Professional of the Year
Adam Thompson – Essex Housing
• Jennifer Gould – Basildon BC
• Barbara Horne – Peabody / Essex CC
• Pete Watts – Swan
• Maureen Gallocker / Shona Gormley – Thurrock BC
Housing Excellence Awards judging panel
Jenny Thomas (MHCLG), Brian Horton (SELEP), Lee Heley (Essex CC), Helen McCabe (Chair of SEHG), Tina Dodd (Vice Chair of SEHG) and Mark Curle (Chair of EDG).