Five districts from across the South East Local Enterprise Partnership (SELEP) area are to benefit from the chance to share in a £1 billion pot of Government funding to support our high streets.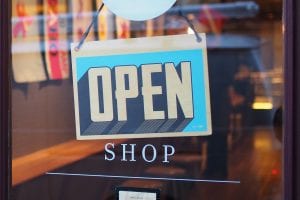 The Government has announced that Dover and Ramsgate in Kent and Clacton-on-Sea, and Harlow in Essex and Grays in Thurrock have been shortlisted for the Future High Streets Fund.
The five districts join Chatham, Dartford and Lewes, which were shortlisted for possible funding in July this year, with all eight communities receiving £150,000 to support the development of detailed bids for capital funding.
The Future High Streets Fund was launched in December 2018 and is a key part of the Government's plan to renew and reshape town centres and high streets by driving economic growth and sustainably improving local living standards.
The health of local high streets is integral to the performance of the SELEP economy, which covers Kent, Essex, East Sussex, Medway, Southend and Thurrock, with a population of 4.2 million people and 170,000 businesses.
Christian Brodie, Chief Executive of SELEP, said: "Over recent months there has been ongoing negative news coming from our high streets as consumer confidence stalls, buying habits change and retailers struggle to compete with their online rivals.

"The Future High Streets Fund offers real potential to give local centres a positive shot in the arm and bring forward solutions that will tackle their individual needs."
The Future High Streets Fund scheme builds upon The Open Doors pilot which focused on five town centres, including Rochford in Essex, and bringing empty shops back into use as vibrant community hubs offering services to the most vulnerable.