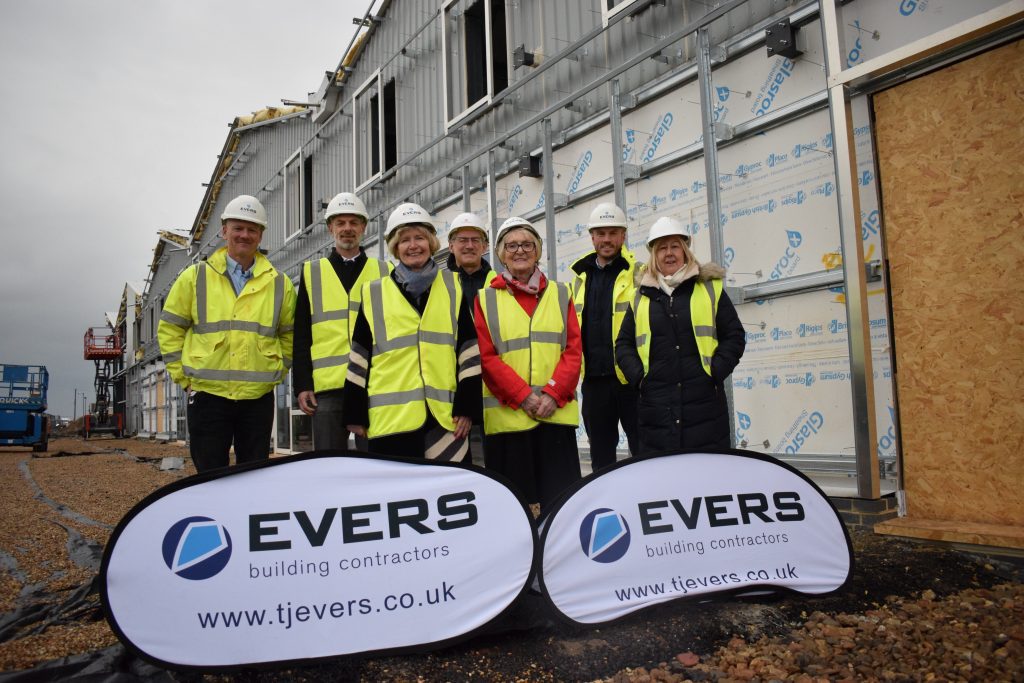 Internal fit-out work has now begun at a seafront multi-million pound commercial workspace development in Jaywick Sands.
The Sunspot is a business centre made up of twenty-four low-cost business units – including six seafront shopfronts – as well as a covered market and event hall. It will also include a café, public toilet and community garden, along with new pavement provision and covered bus stop along Brooklands.
Being built by Tendring District Council (TDC) in partnership with Essex County Council and the South East Local Enterprise Partnership, the internal fit-out has now commenced with external construction well-progressed, with the building due to open this summer.
Mary Newton, TDC Cabinet Member for Business and Economic Growth, said the development was an exciting opportunity for businesses.
"The affordable rent spaces will be ideal for entrepreneurs taking their first step into purpose-built accommodation, start-ups looking to grow, or established businesses looking to expand and reach a new market in a stunning beachside location," Cllr Newton said.
"This will be a brilliant asset for the community, not just businesses but also for local residents with the new and improved bus stop, public toilet, garden and café, and we hope everyone will give the Sunspot their support when it opens."
Cllr Lesley Wagland OBE, Essex County Council Cabinet Member for Economic Renewal, Infrastructure and Planning, added: "It is fantastic to see this exciting new development really taking shape, and with external construction now well-progressed you can really get a sense for what the building will be like.
"The aim of the project is to support up-and-coming businesses, so rents will be easily affordable; with the option of taking space on a short-term licence to help start-ups fledge before moving into dedicated premises. With not long to go until completion, why not register your interest now?"
Funding for development of the Sunspot has come from a £2.39million share of the Government's Getting Building Fund, administered by the South East Local Enterprise Partnership, along with £2.04million from Essex County Council and £816,000 committed from Tendring District Council. In addition, part of Tendring District Council's £1.18million allocation from UK Government through the UK Shared Prosperity Fund is supporting the operating costs of the facility.
Business owners seeking further details of units and expressions of interest, should contact tendring4growth@tendringdc.gov.uk.