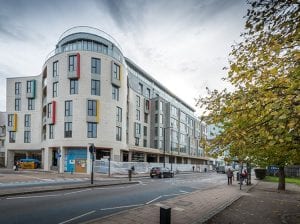 The Chancellor announced during his Autumn budget seven more strategic partnerships with housing associations across England which will deliver an additional 13,475 affordable homes by March 2022.
Successful housing associations in the South East LEP area
The partnerships, which include Optivo, Southern Housing Group and Orbit in the South East LEP area, will secure a total of £653 million in grant funding from the Affordable Homes Programme to deliver affordable homes through housing associations. The deals include homes for social rent in areas of high affordability pressures.
The government has not revealed the amount of money each association has been allocated, but Paul Hackett, chief executive of Optivo, revealed that the association has secured £44.9m to build 1,000 homes outside London by March 2022.
He added: "This is the final bit in the jigsaw for us for public funding. We've got allocations now for 4,600 homes to March 2022. That's a £195.5m allocation.

"It's worked for us. It's all about additionality. We're very much about using the strategic partnership as a platform to deliver additionality. The important thing for us is we've now grant-backed our entire affordable housing to 2022, which has never happened before."
Jackie Jacob, Homes England General Manager for Affordable Housing Programmes said:

"Homes England is working with housing associations across England who are prepared to be more ambitious to significantly increase housing delivery and we welcome these seven new partnerships announced in the Budget 2018.

"We have challenged housing associations to respond to a new way of engaging strategically with Homes England and the response has been excellent – we hope to be announcing more partnerships between Homes England and housing associations in the coming months."