The first in-person Building Garden Communities Conference took place at the Royal Institute of British Architects' London headquarters on 24 May, featuring keynote speakers and panel discussions with leading experts focused on the biggest opportunities and challenges faced by garden community developments.
If you missed the event or want to catch up on the sessions, you can read about them below.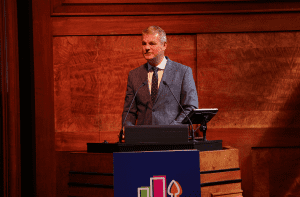 'Community should always be at the core' of any garden development
The Minister for Housing praised the work garden communities are doing to tackle levelling up and regeneration up and down the country.
Stuart Andrew MP opened the conference with a keynote speech, outlining how the government was committed to building greener and "healthy, happy and flourishing neighbourhoods" as part of its recovery from the COVID-19 pandemic.
---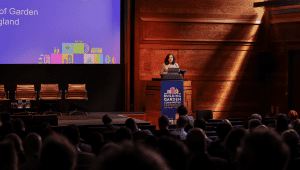 More garden communities to become a reality after intervention to ramp up speed and delivery
A further 34 garden communities are expected to be at delivery stage by 2025/26, a senior leader for the programme said. Fionnula Lennon, Head of Garden Communities at Homes England, said the agency was working to increase the number of communities being delivered.
---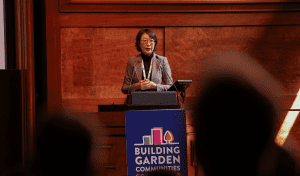 Garden communities should 'work to achieve happiness'
Dr Wei Yang, internationally renowned town planner, urban designer, and place-maker, delivered a keynote speech and addressed what she described as the "essence of garden communities".
---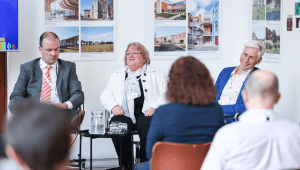 Garden communities and the issue of infrastructure
Infrastructure challenges went under the spotlight during a key debate on how best to incorporate infrastructure in new neighbourhoods, from highways to energy.
---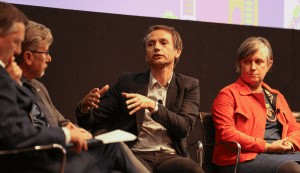 Creating net zero garden communities for now and the future
An urgency to create net zero garden communities was explored at the conference where the panel discussed how garden communities could be prototypes for the future and deliver net zero lifetstyles.
---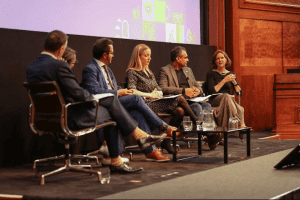 Acquiring skills and delivering a positive social impact requires thorough planning
A panel discussed the importance of acquiring skills and delivering a positive social impact, agreeing the success is multifaceted and requires a focus on wellbeing, accessibility, green spaces, inclusivity, environment, and equal opportunities.
---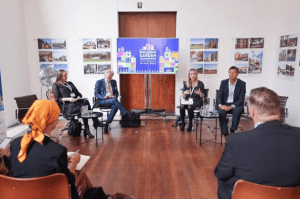 Flexible working is here to stay and garden communities need to plan for it
A panel agreed garden community developments must accommodate flexible working because hybrid working is here to stay.
---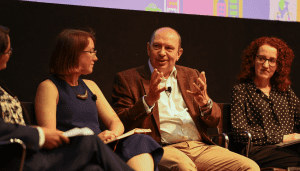 Digital data to be key in bringing garden communities forward
Digital data has been hailed as the speedy and accurate method of bringing forward quality developments – but there's still work to be done around issues of trust and engaging with the under-represented.
---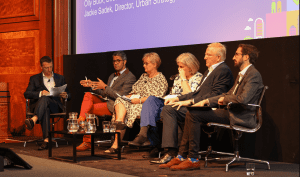 What does good look like and how can it be sustained?
Stewardship of garden communities with flexible, adaptable masterplans and frameworks supported by the implementation of green infrastructure are key to creating good, sustainable developments.