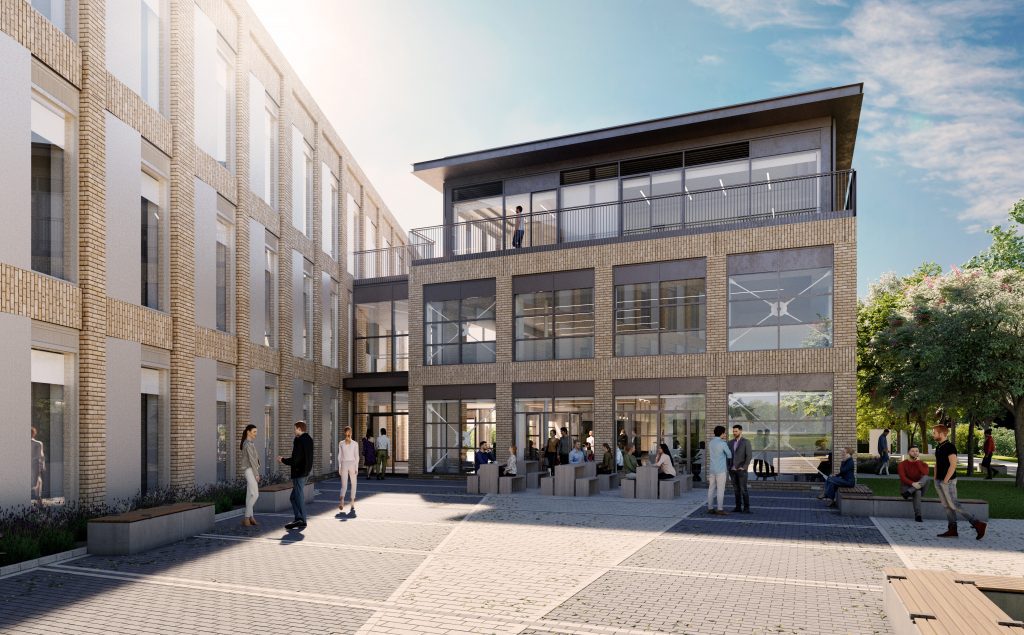 Braintree District Council has appointed Joscelyne Chase, a local property agent, to market the private offices at its new enterprise and innovation centre.
The three storey building, which is currently under construction, is located at the new Horizon 120 Business, Innovation and Logistics Park, situated just off the A131 in Great Notley.
The £14.7 million complex, designed for start-ups and small businesses, will offer:
private offices
shared meeting and seminar rooms
a co-working space
a maker space for developing prototypes and
conference and training facilities
Plans for the building include an event space which will be ideal for conferences and company celebrations. A café or restaurant, with a plaza area, will serve employees working at the park and residents living in the local area.
The centre, branded as The Plaza, will form part of a business park which offers high quality distribution and manufacturing spaces.
Businesses interested in the office spaces can email jasmine@joscelynechase.co.uk
If the building work continues as planned, the centre will be ready for occupation this summer.
Cllr Kevin Bowers, Cabinet Member for Housing, Assets and Skills at Braintree District Council, said:
"We are creating a modern and energy efficient complex, with flexible and varied workspaces, which will help start-ups and small businesses innovate, develop and grow. It will be a place where businesses can collaborate, access support and advice and build-up knowledge and skills. This is an exciting and innovative project which will benefit businesses and the local area for many years to come."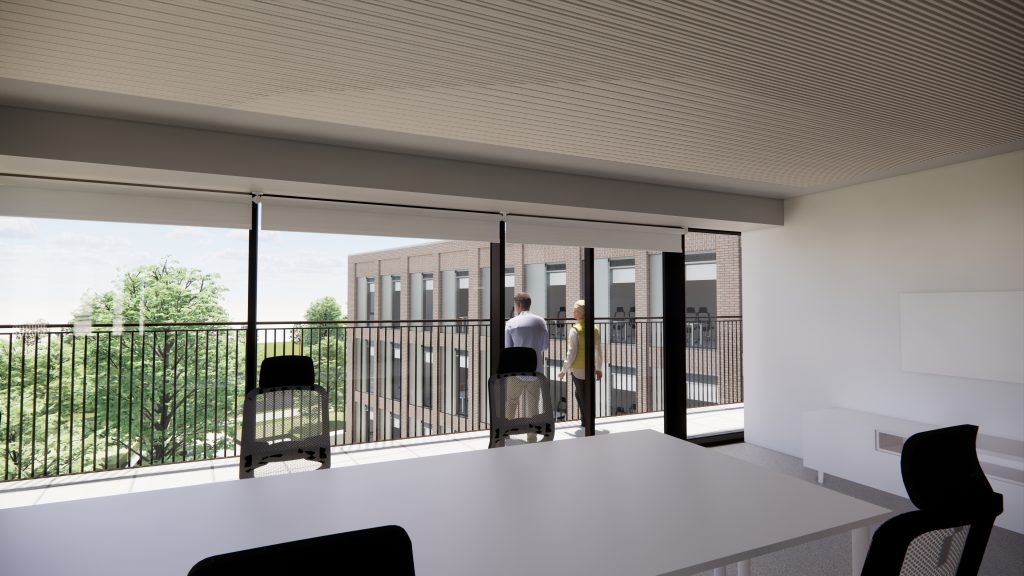 Jasmine Warren, Associate Director at Joscelyne Chase, said:
"Joscelyne Chase Commercial are delighted to have been instructed by Braintree District Council as the sole letting agent on this innovative new development. The building's excellent design and layout will provide a wide range of different workspaces where small and start-up businesses can thrive. The Plaza at Horizon 120 will take the concept of serviced office space to a new level."
The £14.7 million project is funded in part by the South East Local Enterprise Partnership which has allocated £7 million towards the scheme from the Government's Getting Building Fund. The £7.7 million balance is being paid for by Braintree District Council.
South East Local Enterprise Partnership Chair Christian Brodie, said:
"It is great to see this project getting ready to welcome new businesses into their office space. The purpose-built business centre will provide a modern, energy efficient workspace that caters to hybrid working in a post-pandemic landscape. The aim of the Getting Building Fund is to support economic growth following the pandemic across the South East, and we are delighted to see this coming to fruition."