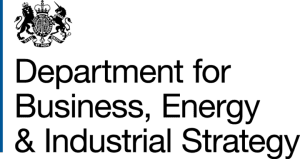 Businesses across Essex are being asked for their help and insight to try and map the county's research strengths and innovation capabilities, and what's needed to help grow more world-class companies.
Science and Innovation Audit (SIA)
A Science and Innovation Audit (SIA) is under way and asking for evidence from businesses, universities, research institutes and other expert stakeholders relevant to their focus on Life Sciences, AgriTech, Advanced Manufacturing and Materials, and ICT.
The SIA is searching for evidence on existing strengths and clusters, and to identify potential for driving new growth opportunities within these key sectors.
Adam Bryan, Managing Director of South East Local Enterprise Partnership, said: "We know there are some fantastic companies doing great work in these industries, but we need to show Government that through more support we could generate growth and more jobs."

"The Government has recognised in its Industrial Strategy green paper that investing in science, research and innovation, and cultivating world-leading sectors, are direct drivers of growth. We hope businesses will take part in these audits."
To make it as easy as possible for Essex businesses to take part, four online surveys have been developed:
The East of England consortium is focusing on Life Sciences (led by Stevenage Bioscience Catalyst), Agritech (led by Rothamsted Research), Advanced Engineering and Materials including advanced manufacturing (led by TWI Ltd), and ICT including digital/creative technologies (led by BT plc), with Cleantech across all these sectors.
The audit closes on Friday 21 April 2017.