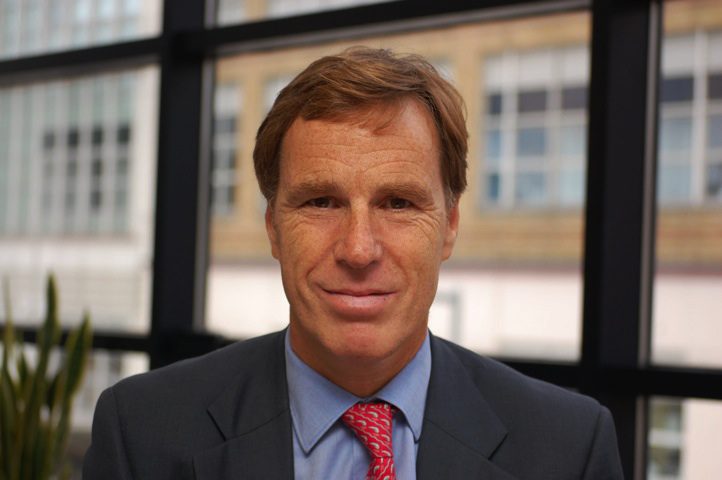 As 2020 comes to a close and many of us get ready to enjoy the festive period in whatever way we can before the New Year, we wanted to take a moment to reach out to the businesses who have, without a doubt, had one of their toughest ever years of trading – and to reassure you that rather than slowing down as we leave this year behind, we will be ramping up our business support efforts in 2021.
2020 has been an undeniably hard year for us all, but there is, thankfully, light at the end of the tunnel with the beginning stages of the vaccine rollout and as our understanding of how to manage this virus increases. We hope 2021 will allow a focus on recovery, and SELEP will be leading that effort for the South East. 
COVID-19 Recovery
SELEP will be taking a major step forward in the establishment of much needed business support and skills fund with the procurement process for our COVID-19 Recovery Funds, launching on the 6th January 2021. We have been working hard to establish these funds and are now ready to find a delivery partner to administer and run these. I am delighted that we will be kicking off the New Year with such positive news for our business community – that £4.4 million will be invested in our local businesses and skills training initiatives where it is needed most, in the coming months.
Our £2.4 million COVID-19 Business Support Fund will be split into three individual business support programmes, namely supporting pre-starts and start-ups; digitising business, supporting retail and e-commerce; and supporting the visitor economy.
Our £2 million Skills COVID-19 Recovery Fund will also be split into three separate programmes to ensure that the funds are being put to best use: retraining for key sectors, helping those who lost their jobs during the pandemic and are looking for employment in essential industries; retraining for digital roles across all sectors, to ensure that South East residents are proficient in these essential skills; and basic digital skills, kit and connectivity, to help those areas in the South East currently suffering from poor connectivity.
We will be looking to award the contracts for these in February, with the funds to launch soon after. If you are intending to bid for the tenders, I encourage you to register your interest now so you are best-placed come the new year. You can find out more about the COVID-19 Business Support Fund here, and the Skills COVID-19 Recovery Fund here.
UK Transition
From the 1st January 2021 new rules for UK businesses will officially be in force. This affects all aspects of business operations including imports and exports, and working and travelling to the EU; we have been urging South East businesses to prepare as best as they can for the incoming changes. The best place to start is our Growth Hub, which has compiled key information for businesses at southeastbusiness.org.uk/uk-transition.
In mid-December, we held a public webinar discussion on what the South East is doing to prepare for the end of the UK Transition. We heard from Doug Bannister, CEO of the Port of Dover on supply chain resilience and the impact of leaving the EU on the port, as well as the view from the European logistics sector on long-term planning from Trevor Scott, managing director of Simarco Logistics.
Cllrs Roger Gough, Leader of Kent County Council and Trevor Bartlett, Leader of Dover District Council spoke about the pan-county preparations taking place and the Keep Dover Clear initiative, respectively, while Dr Charles Trotman, Senior Business and Economics Advisor for Country Land and Business Association gave an update on the effects of the EU exit on the rural economy. Lastly, Ana Christie, CEO of Sussex Chambers of Commerce talked about how the Chambers are supporting businesses and helping them to keep exporting.
If you weren't able to join us for the discussion, you can watch it back on the SELEP website.
Support for Businesses
We are very glad that our COVID-19 Business Briefings have been helpful to so many of you since we began them at the start of the first lockdown in March 2020, and we will be continuing with these for as long as they are useful in 2021. To ensure that you receive these updates for businesses about financial information, guidance updates and the most important news regarding lockdown, the Tier system and other aspects of the pandemic, I encourage you to sign up for our newsletters.
As ever, our Growth Hubs are continuing to offer frontline support to South East businesses, providing advice on finance and funding options, programmes and the UK Transition. Our Growth Hubs recently launched a national peer-to-peer business support and networking programme for SME leaders that want to grow and develop their organisation for future success.
Peer Networks is a £20 million support package that forms part of the Government's response to the COVID-19 pandemic and end of the UK Transition. You can register your interest with your local Growth Hub – head to southeastbusiness.org.uk, where you will be prompted to visit your local Growth Hub site for East Sussex; Essex, Southend and Thurrock; or Kent and Medway.
Our Growth Hubs will continue to offer support to businesses over the Christmas period. Please bear in mind, however, that they will be closed on certain days:
BEST Growth Hub: Closed from 24th December to 4th January 2021 — enquiries directed to 0300 303 4864
Business East Sussex: Closed from 24th December to 4th January 2021 — all urgent calls should be directed to 01273 335938. Calls will be responded to within 24h (excluding bank holidays)
Kent and Medway Growth Hub: Closed 25th December, 28th December and 1st January 2021 — all enquiries should be directed to 03333 602300
Lastly, I wish you all a merry Christmas and a prosperous new year. I know our resilient business community will continue to look forward, and will tackle 2021 with renewed determination. We are here to help and together, we will emerge from this stronger.
Christian Brodie
Chair, South East Local Enterprise Partnership