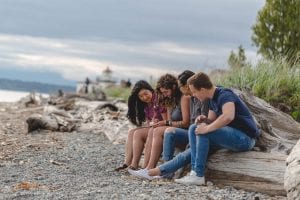 An innovative cultural tourism project featuring seven new outdoor artworks by leading contemporary artists and the world's first art digital geocaching tour connecting galleries and arts organisations across the Kent, Essex and Sussex coastlines has been announced today.
The cultural renaissance transforming the South East's coastal towns is the inspiration for England's Creative Coast, a series of art commissions and creative initiatives that will connect the coastline of Essex, Kent and East Sussex, bringing new visitors to the region.
Towner Eastbourne, Bexhill-on-Sea's De La Warr Pavilion, Hastings Contemporary, Creative Folkestone, Turner Contemporary in Margate, Cement Fields in Gravesend and Metal in Southend-on-Sea have joined forces for the first time to create the ground-breaking cultural tourism experience.
England's Creative Coast is led by Turner Contemporary and Visit Kent and has been supported by SELEP.
The project encompasses:
Waterfronts, curated by Tamsin Dillon – a series of seven new site-specific art commissions by Andreas Angelidakis, Mariana Castillo Deball, Holly Hendry, Jasleen Kaur, Katrina Palmer, Pilar Quinteros and Michael Rakowitz. The first artwork will be launched in spring 2020 with Michael Rakowitz's commission in Margate, with the others following sequentially over the summer.
The world's first art GeoTour using GPS-enabled geocaching technology to share the hidden stories and creative spirit of England's South East coast, as told by local communities.
Art Homes, to be piloted in Margate during the 2019 Turner Prize, which invites visitors to stay in the homes of local artists.
Self-build itineraries that allow visitors to curate their own journeys, from cultural experiences to food, drink and accommodation offers.
Christian Brodie, SELEP Chair, said: "The South East is truly unique, in its landscape, its places and its people. The creative and cultural industries are a critical part of the South East economy. This has been acknowledged by SELEP in our recently published Economic Strategy Statement and we expect to play our part in creating the conditions for the sector to thrive. To that end, we are delighted to support this programme and look forward to seeing its successes."
The project, principally funded by Arts Council England and Visit England/Visit Britain through the Discover England Fund, is also supported by East Sussex County Council, Kent County Council, Essex County Council, Visit Essex, Southend Borough Council, Experience West Sussex, Historic Dockyard Chatham and Southeastern.
The coastline of Sussex, Kent and Essex is home to some of the UK's most distinctive galleries and art events. Over the past 20 years the region has witnessed a significant renaissance, driven by arts regeneration, that has expanded local economies by bringing new jobs, businesses and visitors to the coast while connecting the arts to daily life.
England's Creative Coast builds on and celebrates this success, bringing together these coastal arts organisations for the first time in a project that connects art with the coastline to explore its ecology, history and future, and invites visitors to explore the region in a new way.
Sarah Dance, Director of England's Creative Coast: "The creative vein that runs through the South East coast is unparalleled. Our exceptional galleries and arts organisations are helping to lead the transformation of our towns. By working with the local communities and international artists to create place-specific work and by putting arts and culture at the core of the tourism offer, England's Creative Coast is creating a truly new visitor experience that will help us to celebrate and share the power that art has to transform places."
Victoria Pomery OBE, Director of Turner Contemporary: "We are delighted that Turner Contemporary is leading this ambitious, multi-faceted project. This is a fantastic opportunity for artists to make new site-specific works and for audiences and visitors to engage with our work and that of our partners. Investment in culture delivers many benefits and has been transformational in Margate and our partners' seaside towns."
Deirdre Wells, CEO of Visit Kent: "England's Creative Coast provides an exciting opportunity to showcase the cultural assets of Essex, Kent, East and West Sussex and to attract new visitors to the South East. The project offers inspiring itineraries encouraging visitors to travel further, stay longer and explore our cultural heritage in innovative ways. Whether it's exploring our wonderful galleries, spending time with and seeing an artist at work in their own home or taking part in our new Geo-caching experiences, this project will give our visitors a unique opportunity to enjoy great art, great food and great hospitality."