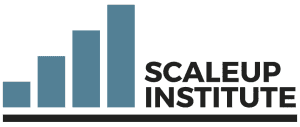 ​The South East Local Enterprise Partnership (SELEP) is currently leading the way in terms of the number of scaleups – high-growth companies – of any LEP outside of London, with 270 across the SELEP area, according to the ScaleUp Institute's latest ScaleUp Index.
SELEP and South East Business Hub (SEBH) – which comprises Business Essex, Southend and Thurrock (BEST); Business East Sussex; and the Kent and Medway Growth Hub – recently showed their support for scaleups in the South East by attending the ScaleUp Institute Reception and Annual Review 2019.
Held on the 11th November 2019 at the National Gallery, the ScaleUp Institute Reception celebrated the scaling business community and developing scaleup ecosystem. SEBH attended alongside six businesses from across the SELEP area that have received support from their local Growth Hubs. They were joined by the ScaleUp Institute board members, ScaleUp Institute CEO Irene Graham, and Innovate UK Deputy Executive Chair and Chief Business Officer Simon Edmonds.
SELEP Growth Hub Lead Iwona Bainbridge-Dyer also attended the ScaleUp Institute Annual Review 2019 alongside Scale Up Ashford, a programme that provides support for businesses in Ashford, Kent which was launched by Ashford Borough Council and is delivered by Kent Invicta Chamber of Commerce in partnership with Kent-based coaching company New Level Results.
The scaleup landscape across the UK is currently seeing high levels of growth. In its annual review, the ScaleUp Institute noted that there are now 36,510 scaleups across the UK in 2019, marking a 3.7% increase from 2016. Scaleups now collectively generate £1.3trn in turnover, a 34% rise from 2016, and employ 3.4 million people.​