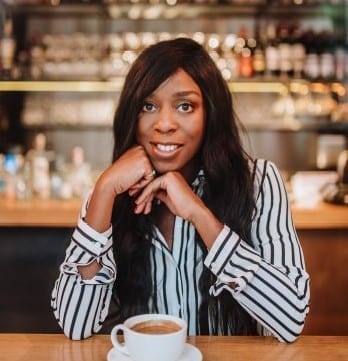 The Digital Skills Partnership for the South East Local Enterprise Partnership (SELEP) has welcomed MindWeaver founder and CEO Kit Ahweyevu as its new Diversity Lead.
In her new role, Kit will focus her efforts on supporting SELEP and the DSP working group leads to ensure that diversity, racial equality and inclusion are at the centre of broader DSP digital strategy, programmes, and initiatives for the development and provision of digital skills in the South East.
As CEO of MindWeaver, Kit works to help tackle the digital skills gap while bringing those from underrepresented, underutilised and underemployed groups into the world of emerging technology. She focuses on supporting organisations and individuals to increase digital capability, build environments fuelled by diversity and inclusion, and explore how they might best ensure the participation of underrepresented groups in the world of digital technology and data.
SELEP DSP Co-ordinator James Wilkinson said:
"We are looking forward to working with Kit to cement diversity, inclusion and racial equality as DSP priorities. The passion, expertise and energy she brings to the table will ensure our words on diversity, inclusion and racial equality matches our actions."
SELEP DSP Diversity Lead Kit Ahweyevu, pictured, said:
"Diversity is an essential component of innovation. There is currently a lack of diverse voices in senior leadership positions across the UK's businesses and across all levels within technology. This is what my work with MindWeaver – and now as Diversity Lead for the South East DSP – is focused on, and I believe that unlocking and enhancing the potential of previously overlooked groups is key to increasing productivity within the UK labour force.

"I am excited to begin my work for the DSP alongside the working group leads to help make the South East's digital business community a frontrunner for inclusion and diversity."