Local Priorities
Business Development
Show
Priority will be given to projects that:
create new and expand existing micro and small businesses in rural areas including those from the following sectors:

manufacturing
engineering
Information and Communication Technology and multi-media
create services or manufacture new products including niche products
enable farming businesses to diversify into non-agricultural activities, including rural workspace, workshops and on-farm retail
reduce the environmental impact of the applicant business, as part of a larger project
Further reading:
Food Processing
Show
Priority will be given to projects that:
adopt new techniques and processes
create new '"local food"' products and/or involve the processing of local food
open new product markets to the business including new products in new market categories
increase the productivity of the emerging wine industry
Priority will also be given to projects from micro and small breweries based in rural areas increasing their productivity.
Further reading:
Rural Tourism Infrastructure
Show
These grants are for capital investments to develop and grow tourism in rural areas. The aim is to increase the length of time and the amount of money spent by visitors in rural part of the SE LEP area.
Priority will be given to projects that:
create sustainable new or existing rural visitor attractions to increase the range of activities available and extend the tourism season beyond the usual period of May to October
create new quality visitor accommodation, at least 4* rating or equivalent
upgrade existing visitor accommodation where it will be above the current accreditation rating and at least 4* rating or equivalent accreditation rating
invest in events which focus on local culture, heritage, environment, food and drink and bring sustainable economic benefits to the area
create sustainable year-round jobs in tourism instead of seasonal work
These grants will not support projects that:
refurbish, repair or maintain existing accommodation where the current standard of facilities and / or accreditation rating is retained
Further reading:
SELEP ESIF Strategy
SELEP Rural Strategy
Visit Kent Strategic Plan
Visit Essex 'Economic Impact of the Essex Visitor Economy 2013'
East Sussex Cultural Strategy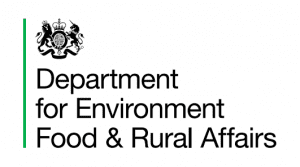 The Rural Payments Agency and Department for Environment, Food & Rural Affairs (DEFRA) have launched the EAFRD Growth Programme National Reserve Fund (NRF) to run a new round of national calls for Expressions of Interest.
The new calls will be in the three themes of Business Development, Food Processing and Rural Tourism Infrastructure. This is a £35 million fund to boost rural productivity and create local jobs. For this funding round of the Growth Programme, the threshold for minimum grants has come down from £35,000 to £20,000, meaning that more small or micro-businesses can be eligible for a grant for their projects.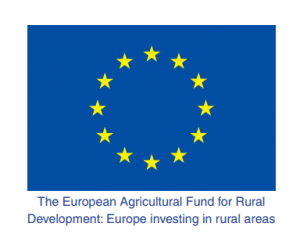 Key changes from the previous round:
The minimum grant for all 3 themes is now £20,000 (previously £35,000)
The maximum grant for Business Development is €200,000 as state aid is de minimis – currently around £175,000
The maximum grant for commercial projects under Tourism Infrastructure is £ €200,000 again the state aid is de minimis – currently around £175,000
The maximum grant for non-commercial Tourism Infrastructure (M7.5) is also capped at €200,000 though the intervention rate and state aid used will differ depending on the activity
The maximum grant for Food Processing is capped at £750,000 for projects where the outputs are Annex I products. Where the output of the project is non-Annex I products will usually be limited to €200,000
The RDPE Growth Programme handbook is available on GOV.UK and contains information on which projects are deemed eligible for a grant and how to apply.
Interested parties need to send an Expression of Interest form to the Rural Payments Agency, outlining how they meet the criteria for the scheme – from creating new jobs, increasing business turnover, and improving productivity.
If the Rural Payments Agency considers the project to be eligible, the applicant will then be invited to submit a full application. The deadline for all Expressions of Interest is Sunday 16 February 2020.