We are Hiring!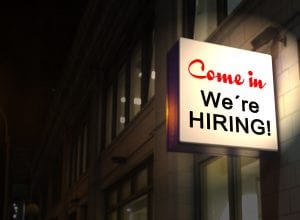 Here you will find details of vacant positions both within the South East Local Enterprise Partnership team and with partner organisations.
---
We're hiring!
Skills Advisory Support and Data Analyst
We are seeking a Skills Advisory Partnership (SAP) Support Officer and Data Analyst for our team. This is a new and exciting role in an area of work where the LEP is making a real difference.
For our new Skills Advisory Panel and to deliver against our Skills Strategy this role is both important and interesting.
In this role you will need to derive meaningful insights and narratives from complex data, provide analysis and recommendations on the local skills system to feed into our local five year skills strategy and new Skills Advisory Panel, which will allow you to assist and influence in identifying and meeting key skills, needs and issues across the SELEP area.
If you think you have the skills  find out more here
Application deadline 24th July 2019