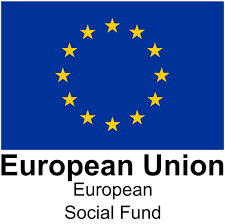 There are no current SELEP ESF Calls for Tender
Further details for new funding calls will also be added to this page when applicable and will be detailed in our newsletter – sign up below to be the first to find out when European funding opportunities become available.
---
European Funding
So far nearly £80 million has been invested in a range of programmes and projects to help people in the South East LEP area into work and those already in work to improve their lives. Most of SELEP's ESF has been allocated or spent and proposals are therefore being developed to utilise ESF national reserve funding to address local priorities. These tenders will be shared on the SELEP website in the coming months and published at gov.uk/european-structural-investment-funds along with all ESF calls nationally.
Previous funding calls for the European Social Fund include a call to run a project to deliver programmes within the South East LEP area to support individuals with no qualifications or with level one only (and equivalent) to progress; a call for projects to drive apprenticeship growth across the SELEP area; and grant opportunities for third sector organisations of any size, and small organisations from other sectors, which support unemployed or inactive adults.
Sign up to our newsletter