Housing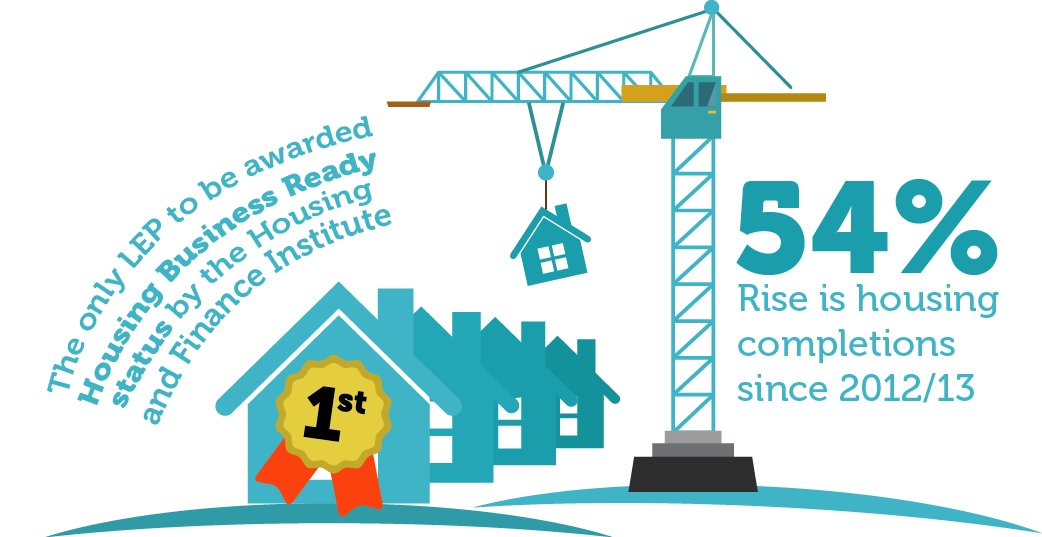 Accelerating housing delivery is a key ambition in the South East Strategic Economic Plan, with a commitment to accelerate housing delivery by an additional 100,000 homes by 2021.
SELEP is the first LEP nationally to be awarded Housing Business Ready status by the Housing and Finance Institute (HFi). With strong District, Unitary and County councils in the SELEP area, our aim is to add value to the excellent work already underway to deliver new housing.
SELEP aims to:
Bring together all parties (HFi, HCA, councils, developers, finance, utilities) involved to drive development forward, Working together with HFi, local councils, the HCA and developers to promote housing growth, assembling evidence, identifying obstacles and finding solutions
Support Growth Ambitions SELEP provide support and advocacy to areas with ambitious growth plans including Ebbsfleet Garden City, North Essex Garden Settlement and Otterpool Park
Encourage and support councils to bring forward their local plans Embarking on a series of SELEP sponsored Housing Business Ready visits with housing and planning authorities to highlight the contribution that the local planning process can play in promoting accelerated housing delivery
Review the performance of utility companies – Working collaboratively with HFi, Kent Developers Group, Kent County Council, Developers East Sussex, TGSE Developers Forum and other interested parties to gather evidence of performance and taking action in liaison with Government and regulators to ensure utility companies help – not hinder – local growth
Promote best practice – Supporting events and meetings to share best practice and information sharing to support all to the standard of the best, this has helped in widening opportunity for joint working with business through new Developers
Look across LEP boundaries – Looking at the plans and proposals of neighbouring LEPs and their impact in preparing for accelerated growth
Promote the Delivery of Starter Homes – SELEP is working in partnership with the HCA to raise awareness of the opportunities provided by Starter Homes to increase housing delivery. SELEP will support delivery of the Government's priority to build 200,000 Starter Homes by 2020, as an important new component of the SELEP ambition to accelerate housing delivery by an additional 100,000 homes by 2021.
Housing goals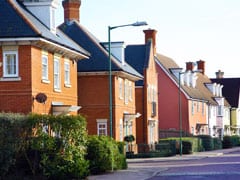 We are also committed to delivering significant housing in our area, supporting the Government in reaching its ambition for an additional 1 million homes across the nation by 2020.
Working alongside the Housing & Finance Institute (HFi), we have supported the roll out of the Housing Business Ready programme across different parts of SELEP; and have earned ourselves the accolade of being the first 'Housing Business Ready LEP' as a result of the depth of our engagement and the way in which we have been able to connect with our district and boroughs. We are broadening the scope of this work to include a fresh approach to mapping of utilities provision in housing development areas.
Increased housing completions
We're building on success: housing completions in 14/15 put us in the top seven areas nationally. That momentum remains. The SELEP area has seen housing starts rise from 6,620 in 2012/13 to 10,410 in 2015/16, a 57% increase.
Over the same period, London starts grew only 19%. Housing completions spiked from 7,230 in 2013/14 to 10,600 in 2015/16, a 47% increase in completions. That momentum remains. Beyond the delivery of housing it is important that we recognise that the community we live in will shape the economic potential of an area.
The needs of our communities
Our communities are growing, changing and becoming more culturally diverse at a faster pace than during previous generations. Our communities need to be able to adapt to social, economic and environmental changes whilst retaining a sense of place and belonging.
| Member | Organisation | Representing |
| --- | --- | --- |
| Nick Fenton (Chair) | Kent Developers Group | Kent Developers Group (Chair) |
| Derek Godfrey | Ellis Building Contractors | Developers East Sussex (DES) (Chair) |
| Chris Moore | Homes England | Homes England |
| Andrew Palmer | Hastings Borough Council | East Sussex Housing Officers Group (Chair) |
| Helen McCabe | Thurrock Council | South Essex Housing Group (Chair) |
| Katie Stewart | Kent County Council | Kent County Council |
| Kay Caldwell | Chelmer Housing Partnership (CHP) | Essex Housing Officer Group (Chair) |
| Paul Thomas | DLS Limited | SELEP Strategic Board Housing Champion |
| Mark Curle | Galliford Try Plc. | Essex Developer Group (Chair) |
| Alastair Pollock | South Essex Housing Group | South Essex Housing Group |
| Tracey Kerly | Ashford Borough Council | Kent Housing Group |
| Sarah Robson | Folkestone and Hythe District Council | Kent Housing Group (Chair) |
| Richard Bayley | North Essex Garden Communities (NEGC) Ltd | NEGC |
| Ian Piper | Ebbsfleet Development Corporation | Ebbsfleet Development Corporation |
| Neill Tickle | East Kent Housing | National Housing Federation (NHF) |
| Steve Nunn | Moat Homes Limited | National Housing Federation (NHF) |
| Lee Heley | Essex County Council | Essex County Council |
| Ian Vipond | Colchester Borough Council | Essex Planning Officers Association |
| Edward Sheath | Lewes District Council | East Sussex Planners |
| Dave Harris | Medway Council | Kent Planning Officers Group |
| Sarah Finnigan | National Housing Federation (NHF) | NHF |
| Paul Durkin | Estuary Housing Assoc Limited | NHF |
| Geoff Pearce | Swan Housing Association | NHF |
| Lucy Spencer-Lawrence | SELEP secretariat | SELEP secretariat |
| Brian Horton | SELEP secretariat | SELEP secretariat |