Enterprise Zones
Harlow Enterprise Zone (Harlow, Essex)
Harlow Enterprise Zone occupies a strategically significant site between London and Cambridge, with its proximity to London Stansted Airport making it a premier business location.
The Zone provides three specific opportunities:
Kao Park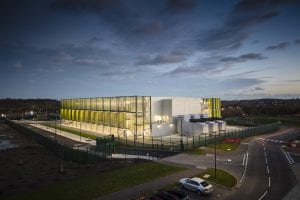 20,000 square metres of 'Grade A' office space as well as a 32,000 sq m Data Centre development.
The office space is now 85% let and the first Data Centre completed in February 2018.  A new funding partnership with Legal and General, that will see the rest of the site built out came, into affect in February 2019.
Harlow Science Park
The site has the capacity for 65,000 sq m of commercial floorspace on a greenfield site which will include amenity space such as café, nursery and gym.
Infrastructure works completed in summer 2018.
14 hectare greenfield site under development with a focus on the Med Tech, Life Science and ICT sectors. Infrastructure delivery is under way with the first buildings commencing construction in autumn 2017.
Infrastructure works completed in summer 2018. The first two buildings are under construction and will complete in August 2019.
Find out more at: www.helloharlow.co.uk 
Templefields – existing industrial estate offering SME manufacturing space and longer term re-development opportunities.
---
Discovery Park Enterprise Zone (Sandwich, Kent)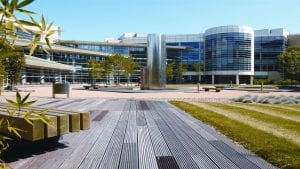 One of the largest business parks in Europe with a specialist focus on science and technology.
Occupying the former Pfizer site in Sandwich, Kent; Discovery Park has been host to five decades of ground breaking pharmaceutical research and development. Iconic drugs such as Viagra and Diflucan were discovered and developed here, and Pfizer retains a significant presence at the site.
The Zone's extensive world-class laboratory facilities are designed around the concept of 'integrated research' for chemical, pharmaceutical and analytical research that will help meet today's and tomorrow's therapeutic and manufacturing needs.
Discovery Park continues to be a global leader for R&D from the search for new forms of antibiotics to pioneering research into treatments for cancer and life-threatening disease with the site now a centre of excellence for immunotherapy and immuno-oncology.
The Zone has a wide variety of business firms in place: from recruitment, to accounting, to legal services so that companies locating to Discovery Park benefit from these shared services. Over 150 businesses have joined the Zone's pharmaceutical innovation and business community since 2012.
Renewable energy company Estover Energy are developing a biomass Combined Heat and Power plant to power the Zone and supply low carbon energy to the national grid. Work is underway with the new facility set to open in the second half of 2018.
---
North Kent Enterprise Zone (Kent)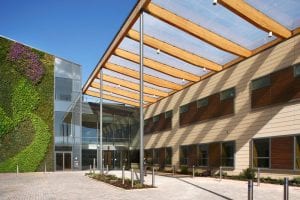 Comprising three sites in Ebbsfleet Garden City, Kent Medical Campus near Maidstone, and Rochester Airport Technology Park in Medway – the NKEZ is already taking shape and will welcome its first business occupiers next year.
With excellent connections to London and Europe, the three sites will help innovative businesses to thrive. The Enterprise Zone is particularly hoping to attract companies in medical technologies, advanced manufacturing, engineering and digital creative sectors. The Government will support business rates discounts of up to £55,000 per year for five years for companies that locate within an Enterprise Zone by 31 March 2022.
Kent Medical Campus, just off Junction 7 of the M20 at Maidstone, has planning permission to develop 98,000m2 of space to accommodate academic health and science related uses, and construction is under way on a 64-bed hospital for Cygnet Health Care, one of the UK's largest independent providers of mental health support, following a £1.5m investment in a new link road.
The three sites at Ebbsfleet Garden City are expected to offer around 84,000m2 of commercial and innovation space, with the first coming on stream at Northfleet East where detailed outline plans are with Ebbsfleet Development Corporation for approval.
Subject to planning, the two sites at Rochester Airport will offer over 47,000m2 of space for high tech engineering and manufacturing enterprises to create a vibrant technology park, establishing Medway as a centre of excellence for engineering, innovation and technology.
---
Newhaven Enterprise Zone (Lewes)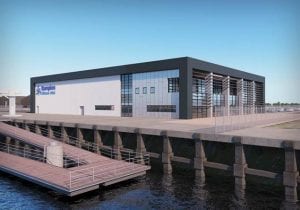 Comprising eight sites in key positions around the town, the Newhaven Enterprise Zone covers approximately 79 hectares. Newhaven's accessibility offers excellent access to domestic and international markets, with the port situated in the heart of the town and Gatwick Airport approximately one hour away. London is a 90 minute train journey and the whole of Sussex can be accessed via the A27. With Brighton only 30 minutes away by car or train, Newhaven Enterprise Zone is in an excellent position to fulfil the need of growing businesses across the region.
Newhaven has substantial physical capacity for growth and is evolving to become a key harbour town on the South Coast. Its transport links offer strong opportunities for business growth and excellent employability prospects.
The town is home to a growing and diverse economy with an emerging specialism in innovative, high-value growth sectors including offshore wind and marine engineering.
Alongside this emerging specialism, Newhaven is also home to a large number of creative industries and innovative manufacturers. With room for growth for expanding businesses and its connections to the wider economy, Newhaven is fast emerging as a key growth hub for the South East.
Over the next 25 years, the Enterprise Zone will create around 55,000m2 of new commercial floor space for employment use. It will refurbish a further 15,000m2 of existing commercial floor space and will create and sustain around 2,000 jobs.
Building on recent developments, including the opening of UTC@harbourside, the construction of the Operations & Maintenance base for the Rampion offshore wind farm, as well as the £2.5 million Newhaven Growth Quarter which provides new supported space for start-ups and emerging businesses, the Enterprise Zone will provide fantastic opportunities for rapidly expanding businesses across a number of sectors including, research and development, manufacturing and creative industries.
Work is already under way on key sites including the development of a new 7,733m² business park on Eastside South, as well as the development of the new Port Access Road which will further enhance transport links between the Port and the wider region.