About Catalyst South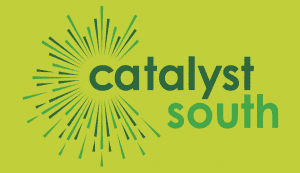 Catalyst South is a strategic alliance of six Local Enterprise Partnerships (Coast to Capital, Enterprise M3, Hertfordshire, South East, Solent and Thames Valley Berkshire) with a focus on championing an economic and business voice, promoting collaboration across boundaries and supporting issues of common importance to business, to stimulate growth and recovery.
Together we represent a globally connected economic region which collectively generates almost one fifth of the UK's GDP. We are the nation's major international gateway and our eco-system of innovative entrepreneurs, high-growth SMEs and world-leading international corporates includes a high proportion of businesses in the low carbon, digital, creative and knowledge-based industries on which the future economic success of the UK depends.
Our ambition is to unlock the South's economic power to supercharge the UK's recovery and growth. We will do this by:
Enhancing our impact and influence
Boosting enterprise and innovation across the South
Reigniting international trade, investment, and gateways
Flexing skills and creativity within our current and future workforce
Exploiting digital opportunities
Delivering good, clean growth
Levelling up and connecting all our places
Supporting economies to recover and renew following the pandemic
Support businesses prepare and navigate UK transition
---
About Transport for the South East

This is the sub-national transport body for the South East of England, specifically Berkshire, Kent, Hampshire, the Isle of Wight, Surrey, East Sussex and West Sussex. Its purpose is to determine what investment is needed to transform this region's transport system and drive economic growth.
Transport for the South East was established in 2017 to determine what transport infrastructure is needed to boost the region's economy.
The partnership is made up of 16 local authorities, five local enterprise partnerships plus representatives of district and borough authorities, protected landscapes and national delivery agencies.
This unrivalled civic and business leadership is well-placed to understand the potential for economic growth in this area. By speaking with one voice on the region's transport priorities, it is able to make a strong case to government for the investment the South East needs.
---
About Transport East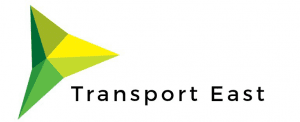 The vision of Transport East is of a thriving economy for the East, with fast, reliable and resilient transport infrastructure driving forward a future of inclusive and sustainable growth for decades to come.
In March 2018, Transport East was launched as a Sub-National Transport Body to deliver a collective vision for the future of transport in Essex, Norfolk, Suffolk, Southend-on-Sea and Thurrock.
As a partnership, it brings together the local transport and planning authorities, and business leaders with Network Rail and Highways England. Transport East enables the region to speak with one voice on the transport investment needed to drive transformational growth and improve the quality of life for those that live and work in the region.
As one of seven Sub-national Transport Bodies covering England, Transport East has developed a Transport Strategy and Delivery Plan for the region which sets out how transport fully supports its members' shared ambitions for economic growth, quality of life and prosperity.