Our Ambition
With a population of around 4.2 million, the South East is by some margin the largest LEP area in England outside London, both in terms of population and economic output. It brings together four established and distinct economic areas in:
East Sussex
Essex
Kent & Medway
South Essex
Our area is highly diverse: although the area contains large urban areas (particularly Medway and Southend), no single centre dominates. Instead, it contains a wide range of settlement types, including county towns, university cities, ports, seaside towns and industrial centres, in addition to an extensive network of market towns and rural communities. It also boasts a superb natural environment, including much of the South Downs National Park and substantial areas of outstanding natural beauty.
Attracting investment for growth in the South East
We will use the scale of our LEP to maximise private, public and community investment. In doing so, we will build strongly on plans developed with local business experience and market knowledge across our functional economic areas to deliver and target growth.
A place where people want to live and work
Quality of life and work-life balance go hand in hand. This means we have more and more people wanting to live and work and set up their businesses in the South East; we must prepare for this growth by creating the best places to live, work, visit and study in.
A prime location
Our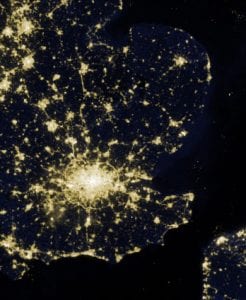 proximity to London and neighbouring local enterprise partnerships puts us in prime position to drive prosperity in the South East; a gateway to enterprise, innovation and trade for UK and Europe.
What we are is a growing, dynamic network of growth corridors. It's vital we progress at a determined pace to achieve some major priorities specifically tackling our infrastructure deficit; fully maximizing the benefits of the Lower Thames Crossing development; and providing the critically needed commercial and creative workspace to help make everyone more successful.
Challenges and Opportunity
Despite its diversity, all parts of the South East share common challenges and opportunities. Recent years have seen rapid growth in the SELEP area.
In the twenty years to 2017, the South East's population increased by 16.6% (compared with around 14% across England). This equates to an increase of around 638,000 people: to put this into context, it is roughly equivalent to 3.5 additional cities the size of Southend, on 2018 estimated population levels.